The company revisits ergonomics, allowing users to customize angle for maximum comfort.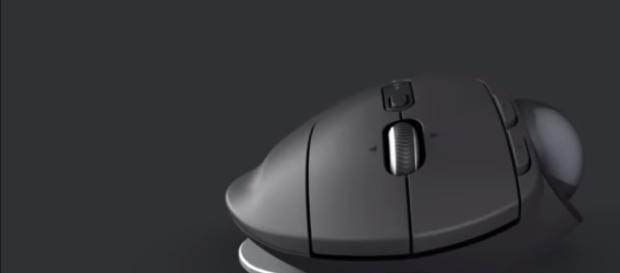 While the trackball is not exactly common technology in contemporary computer mice, Logitech is determined to reinvigorate the feature for modern mousing. The new MX Ergo aims to bring trackballs back on the scene with its defining features and innovation. According to the firm, ergonomics played a huge part in the product concept, which is evident in the adjustable angles and design. In addition, the company claims that using the mouse shows a significant reduction in muscle strain.
Ergonomic feature
It has been years since Logitech released its last trackball and the MX Ergo seems like a great way to reintroduce the technology.
The ergonomic feature of adjustable hinge assures 20 percent less muscular strain compared to a regular mouse. The hinge gives the option to angle the mouse between zero and 20 degrees for more comfort. The magnetic base allows the tilting with a satisfying clunk. Further, in an effort to improve wrist posture and pronation, the sculpted shape of the mouse and soft rubber finish are added to the device.
All the details and specs
The device is a USB rechargeable mouse, which boasts four months of life out of the battery with one full charge. In fact, Logitech claims that a minute charge is enough to power it for the whole day. In addition, there is a precision mode button that allows the adjustment of cursor speed and sensitivity. There is also a visual indicator showing when precision mode is activated through LED lighting.
Apart from the trackball, the scroll wheel is still present for the standard features.
In terms of compatibility, it works well with Logitech's Easy-Switch, which allows jumping from one PC to another with just a click of a button. Also through the Options software, the Flow feature lets users copy and paste content between different systems. Simply put, this means users can switch among multiple computers using one keyboard and/or mouse. Connectivity is coursed through either Bluetooth or the brand's very own USB-A Unifying Receiver. To be able to use the mouse, users need at least Windows 8 or newer for Bluetooth or macOS 10.12 or newer.
Price and availability
The MX Ergo is set to hit the U.S. market in September. It will be available at Logitech.com and select retail stores for $99.99. Although no further details are available at the moment, an exclusive edition called MX Ergo Plus is also said to be sold in Best Buy locations for the same price.
Click to read more
and watch the video
or