iPhone X may come along with never before seen features
The iPhone X will be available on the market with a $999 price tag for its 64GB base model.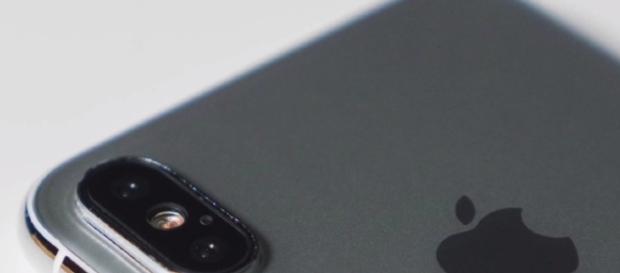 Apple's launch event on September 12 is expected to be filled with new products. It will be the company's first time to hold an event at its new Apple Park campus. Also, it is the company's first time to roll out three handsets at the same event.
Previous rumors claimed that the names of Apple's new smartphones are iPhone 7s, 7s Plus, and the 10th- year anniversary device would be called iPhone 8. However, according to Tampa Bay, tech enthusiasts may get to know the handsets as the iPhone 8, 8 Plus and iPhone X. The Apple iPhone X is expected to arrive with never before seen features.
The next-gen iPhones are expected to have different display sizes.
The iPhone 8 will feature a 4.7-inch screen, while the 8 Plus will have a 5.5-inch display. The iPhone X might boast a 5.8-inch OLED screen with slim bezels, which is first in the iPhone line.
The iPhone X will likely feature a 1125 x 2436 pixel resolution, which will enhance the screen's color quality and will improve power efficiency. The other two variants are expected to have the traditional LCD display.
The Cupertino based tech titan is expected to ditch the Touch ID feature of the iPhone X to pave way for its security or authentication technology. The 10th-anniversary smartphone will utilize a dedicated side button for Apple Pay and activating Siri AI personal assistant. As reported by BGR, Apple's flagship mobile device will also have a dynamic navigation area, located at the bottom of the handset's display.
The smartphone will be powered by an Apple A11 processor.
Release date
The company is expected to kick off the pre-orders for its latest handsets on September 15. Two of the three mobile devices are expected to be available on the market on September 22. The 10th-year-anniversary smartphone might have a delayed release date.
Other new products to be unveiled during the event
Aside from the smartphones, the company will also unveil new products, such as the Apple TV 4K, Watch Series 3 and the new HomePod speaker. The new speaker is expected to go on sale in December.
Furthermore, the company will also announce the latest software upgrades for its macOS, watchOS, tvOS and iOS. The new iOS 11 operating system will come along with new features, including peer-to-peer payments through Apple Pay, augmented reality, improved Siri, better music experience as well as improved Maps app. Apple has also optimized the user interface of the new mobile operating system.