Avril Lavigne and Bruno Mars considered 'dangerous' celebrities in online search
McAfee identifies these and other singers as having about 22% chance of having malicious websites as part of their web search results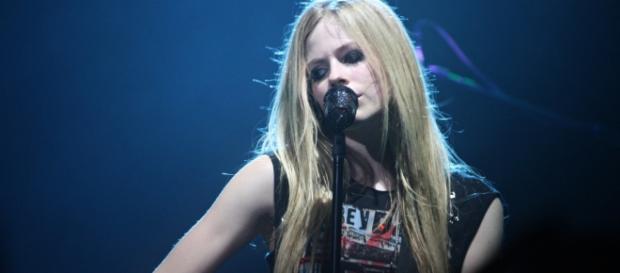 One just never can be quite sure what might pick up when exploring the internet, especially since a great many files and other sorts of data hop a ride back to your computer without you noticing. Sometimes, this happens even when you are staying on the safe online territory. The mere act of looking for information on an internet search engine is already an open invitation to stumble upon malicious websites bristling with malware. This fact is turning into a net security problem for fans of music artists Avril Lavigne and Bruno Mars, as a leading cyber-security company has named them the most dangerous celebrities to search on the internet.
One-out-of-four chance
McAfee, one of the leading global names in computer antivirus and cyber-security today released their latest annual list of "Most Dangerous Celebrities" online search-wise this Tuesday, September 19.
The report is summarized as a study that reveals "which celebrities generate the riskiest search results that could potentially expose their fans to malicious websites." An official statement from McAfee explains that this is due to cyber-criminals exploiting consumer fascination for pop culture. Thus they have planted malware-carrying websites included in search results for whenever somebody uses a search engine to look for info on pop stars and idols.
"The study, conducted by McAfee and now in its 11th year, highlights the dangers of clicking on suspicious links when searching for celebrity-focused content," continues the statement from the cyber-security company. To give an example, McAfee warns that a net surfer searching for "Avril Lavigne free MP3" has a 22%, or nearly one out of four, the chance of going to a malicious website that could potentially auto-install vicious malware or copy passwords and other personal info. On their list of target celebrities, McAfee has identified the Canadian pop/punk/rock diva and Bruno Mars as the top malware-bait celebrities online.
Latest developments for 'dangerous celebs'
The naming of Avril Lavigne in McAfee's dangerous online search list is remarkable considering the singer-songwriter has not been out in public much since 2014. In addition to getting treatment for Lyme disease, Lavigne is busy putting together some new music, her sixth studio record. Bruno Mars, on the other hand, has been getting plenty of exposure lately. His music video for "Versace on the Floor" has been getting a lot of online attention and constant playback, especially as Mars is joined there by singer-actress Zendaya, herself coming off the exposure from "Spider-Man: Homecoming."
September 1, 2017
In addition to Avril and Bruno, McAfee lists the following singers as filling out the top five of their dangerous search list.
They include Carly Rae Jepsen, Zayn Malik, and Celine Dion. The company's vice president of global consumer marketing Gary Davis implores music fans to "Think before you click" when it comes to online searches.
Click to read more
and watch the video
or