Apple's iPhone X could sell for up to $1400 in various international markets
Apple's most expensive smartphone ever, iPhone X, appears to be shaping up to be a hit.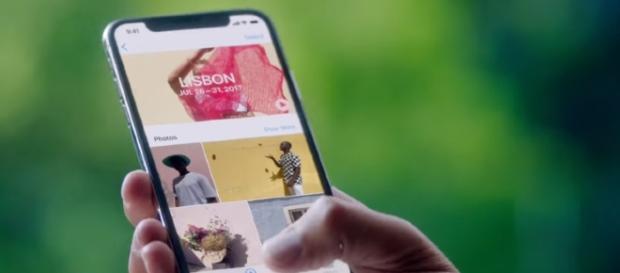 For many smartphone enthusiasts, the unveiling of Apple's 10th-year-anniversary handset, iPhone X, may have been decreased by the handset's expensive price tag. However, the figure is actually on the low end compared to the prices in various international markets.
The 64GB model of the iPhone X will be available in Russia with a ₽79,990 price tag or approximately $1,390.30, according to Business Insider. British iPhone enthusiasts were disappointed that the smartphone will cost 32 percent more in the U.K. than in the U.S. Also, Apple fans in the European Union will have to shell out $1,376.61 for the latest iPhone X. Nonetheless, consumers in Canada will only have to pay an extra $20 for the device than in the United States.
According to International Business Times, IHS Markit analyst, Ian Fogg, stated that it is only natural that the Cupertino based tech company would sell the new iPhone with a hefty price tag as the firm utilizes more premium components for the mobile device.
Impressive specs of the device
The tech company's super-premium offering will be the iPhone X, which comes along with never before seen features on an iPhone. The device boasts a 5.8-inch OLED edge-to-edge display with 2436 x 1125 pixel resolution, wireless charging support, Apple A11 chipset, improved Siri, vertical 12MP dual camera setup, iOS 11 and a facial recognition technology. The Wall Street Journal reported that the components of the new mobile device cost the company approximately $581.
Pre-order and release date
While the pre-orders for the iPhone 8 and iPhone 8 Plus are already up, it seems a large number of prospective buyers of the 10th-year-anniversary smartphone are waiting until it goes up for pre-order on October 27 and will hit the shelves on November 3.
It appears to make sense that the iPhone X will hurt the sales of iPhone 8. That's likely why the tech company gave its mobile devices different release dates, instead of allowing smartphone fans to choose between the devices immediately.
Apple is selling its 10th-year-anniversary device directly and all major carriers are also stocking this latest smartphone, with many already having pages on their official sites where smartphone enthusiasts can register their purchase. Although Apple will launch the iPhone X in early November, it's likely several smartphone enthusiasts won't be able to purchase one, as demand for the new device will be higher than expected.
Click to read more
and watch the video
or