Galaxy S9 to sport 1,000 fps capturing camera?
Samsung could equip the upcoming Galaxy S9 handsets with a camera setup that can capture videos at 1,000 fps.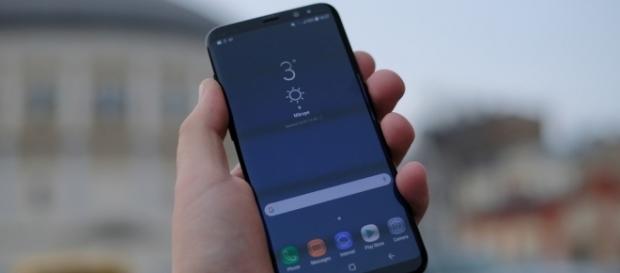 Just days after the release of the Galaxy Note 8, new rumors are now emerging regarding the impending Galaxy S9 [VIDEO] from Samsung. While some may feel that it is too early to speculate about the smartphone, news reports published in the company's home country, South Korea, are shedding some light on the alleged device. The latest rumor comes from Korean publication, ETNews, and reveals some impressive Camera specs that the Galaxy S9 could sport.
What did the report reveal?
According to the publication, Samsung will incorporate its own 1,000 fps camera sensor in next year's Galaxy S devices.
Video recording at 1,000 fps allows for some great slow-motion videos, but this feat has only been achieved by Sony so far. Sony had revealed some time ago that its triple-layered camera sensor could record videos at over 1,000 frames per second.
This technology has since been mounted on some of the high-end Sony handsets, such as the Xperia XZ1 and the Xperia XZ Premium smartphones.
Sony used a specialized memory chip that comes attached with the camera sensor. To calculate the vast amounts of data in case of such high frame rates, this secondary memory chip is used. It ensures that the primary processing chipset or SoC in the handset is not over-burdened by the tasks that the camera chip can compile. However, in case of Samsung's 1,000 fps capturing camera, the technology used is a little different.
Unlike Sony's technology, the camera module that will allegedly be used in the Galaxy S9 will stack two different layers instead of three. The two layers are then flipped so that the DRAM module can be equipped on the smartphone. This small modification will ensure that Samsung does not get slapped by a patent infringement suit by Sony after debuting the technology.
The ETNews report also claimed that Samsung will start mass-producing this specialized camera modules by November this year. This likely means that the company still has some time left before it has to equip the technologies into the Galaxy S9 and Galaxy S9 Plus. However, fans must remember that the existence of such a camera from Samsung is based on rumors at the moment and should be taken with a grain of salt.
Rumored specs of the Galaxy S9
The Galaxy S9 and Galaxy S9 Plus is expected to boast the same display sizes that their predecessors sport. Samsung will probably equip both the impending handsets with 4 GB of RAM, similar to this year's Galaxy S8 duo. However, the Galaxy S9 handsets are expected to be the first smartphones to be powered by the Snapdragon 845 chipset. Samsung will likely include the dual camera setup on these devices.
Click to read more
and watch the video
or