Apple's iOS 11 now available for download
In addition to being on the latest iPhones, the new OS is compatible with older gadgets up to the iPhone 5S.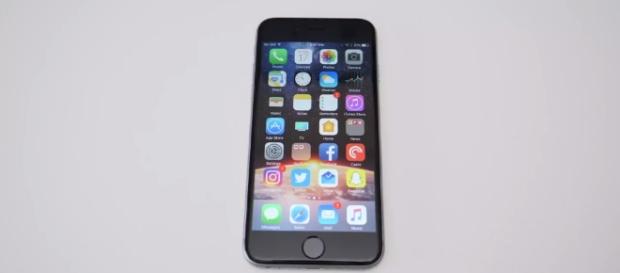 Holidays are still less than a hundred days away, but it is the season already for the latest mobile gadgets – iPhones, Galaxies, Pixel, etc. – as well as the newest operating systems that drive them. Google has already gotten a head-start by releasing their Android 8.0 MOS, better known as the "Oreo;" they even entered into a marketing partnership with the cookie's manufacturer Nabisco. But Apple is fairly confident that its own operating system for the iPhone line will be just as formidable, and theirs is the eleventh iteration already. While iOS 11 is already included with the iPhone 8 and iPhone X, the MOS can now also be downloaded by owners of older Apple gadgets as well.
Ready for download
It was a time of great rejoicing for loyal Apple device users when on Tuesday, September 19, the company final pushed out the final version of the long-awaited iOS 11.
That means the new mobile operating system is ready to be downloaded from Apple for some their older-model gadgets. In terms of smartphones, the eleventh iOS is compatible as far back as the iPhone 5S. For tablets, it can work with as early as the iPad mini 2. Finally, it also goes with the 6th Generation iPod Touch, aka the only model they have not yet discontinued.
For Apple users who have yet to upgrade their devices, provided that their models are not anything from before those listed above, they will be able to download iOS 11 simply by going to their gadget's Settings panel. The option to upgrade the operating system can be found under the General tab. There are some safety tips being given out by Apple old-timers: first that would-be updaters back up the contents of their phone; and another, that they hold off from the initial release now, and wait to download from the first official patch-up.
New stuff
While iOS 11 can be considered a routine version-up done by Apple year after year, there is a significant amount of new muscle in this latest mobile operating system since its unveiling last June. The Control Center is simplified and back to being one big window, with a customizable setting and non-intrusive volume slider for videos.
iOS 11 also brings to the fore the best consumer augmented reality capabilities yet (but only as far back as the iPhone 6S). The latest Apple Store revamp is more "friendly" with its blog-like presentation, and helpful for finding good apps. Finally, Siri is sounding her most human incarnation yet, and can now translate into other languages.
Things are starting to look like Apple is trying to blur the line between iPhones and iPads and computers with built-in keyboards.
The iOS 11 is certainly a great step towards realizing that kind of computing potential in the palm of one's hand.
Click to read more
and watch the video
or