Apple and Warner Music Group have a new multi-year licensing deal
Apple is expected to unveil the iPhone 8 on September 12, and it will surely beat Android smartphones.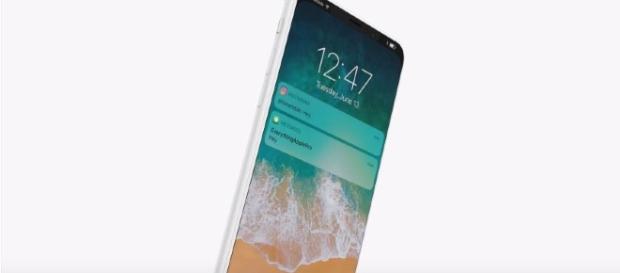 Apple has a new multi-year licensing deal with Warner Music Group. According to a report from Bloomberg, the licensing deal with Warner Music Group could ultimately save the company some cash. The deal will allow Apple to pay the major record label a smaller percentage of its streaming revenue than its previous agreement. This is Apple's first agreement with the record label since its on-demand music service two years ago.
Apple might have a partnership with Sony Music soon
Warner Music Group will provide Apple a catalog spanning Ed Sheeran, the Red Hot Chili Peppers and Bruno Mars for both iTunes and Apple Music. Apple is usually paying 58 percent of total shares to record labels, which is now decreased to 55 percent.
The music, podcast, and video streaming service, Spotify, landed its own rate reduction in its music label deals earlier this year, dropping from 55 percent of sales to 52 percent.
Giant tech companies and music rights holders are creating a structure for how to share revenue from on-demand streaming. Apple's licensing deals with the three major record labels expired back in June. The company's next objective is to create an agreement with Sony Music Entertainment, which is home to music artists like Michael Jackson, Elvis, and Justin Timberlake.
Apple looking for new OLED suppliers
In other news, Apple will launch the iPhone 8 on September 12 at Steve Jobs Theater. The company is also expected to unveil its new devices and software such as Apple TV, Apple Watch 3, iOS 11, and WatchOS 4.
Apple might also release two new smartphones alongside the iPhone 8. It is the iPhone 7S and iPhone 7S Plus, which are minor updates of the previous model.
The iPhone 8 will feature an OLED screen display. The OLED screens are manufacture by Samsung Display, which is Apple's sole supplier. According to a report from AppleInsider, Apple is looking for new alternatives to supply the OLED screens for the upcoming iPhone 8. Samsung's products are quite expensive. It would cost Apple $120 to $130 per unit. Apple only paid $45 to $55 per unit for the 5.5-inch LCD screen of the iPhone 7 Plus.
The flagship smartphone will feature facial recognition sensors and an inductive wireless charging technology.
The facial recognition feature is capable of scanning the user's face and generating a "FaceID" that can be used to verify payments on Apple Pay or simply unlocking the device. The wireless charging, on the other hand, would not be so impressive. Tech analysts claim that the iPhone 8's wireless charger has slower charge rate compared to other devices.
Click to read more
and watch the video
or