iPhone 8 availability delayed, iPhone 7s models fill in until October
Apple mobile phone buyers need to wait at least one more month before redesigned iPhone is out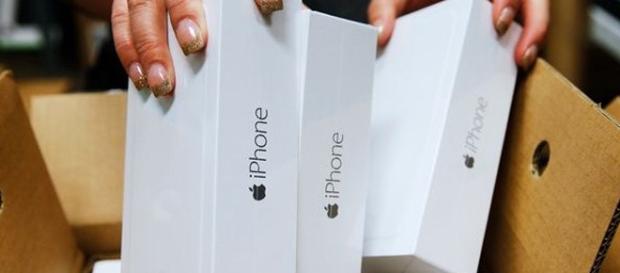 Apple is all set to make a big reveal next week with most eager to see the redesigned iPhone 8. Folks will finally catch a glimpse of the newly designed device alongside the last of the TFT-LCD models – the iPhone 7s and 7s Plus.
The iPhone 8 is the high-end device expected to cost roughly close to $1,000. Despite the hefty price, consumers are expected to get one. iPhone pre-orders will allegedly start on Sept. 15 though it remains unclear if this covers all three phones.
As most have probably heard, supplies pertaining to the iPhone 8 have been a concern. The iPhone 7s and 7s Plus don't seem to be affected by the potential supply issues, meaning these old TFT-LCD backed devices are likely to be the ones immediately available.
iPhone 8 only available in October
If there are supply issues surrounding the iPhone 8, Apple may not start deploying the redesigned handsets until October. The new flagship has reportedly been dealing with manufacturing issues, one that could be tied up to supply shortages and shipping delays according to the Wall Street Journal.
Among the problems singled out include the availability of OLED displays needed by the Cupertino company. Aside from that, the Cupertino company has been experiencing difficulties integrating their Touch ID under the display, Mac Rumors reported.
These concerns are really nothing new. Since early this year, worries about the immediate availability of OLED displays have been raised. In fact, reliable KGI Securities analyst Ming-Chi Kuo had already warned about severe supply shortages.
Worse, he even suggested that these problems could extend until 2018.
Will customers be willing to wait?
A one month wait could be acceptable for some aspiring buyers. But the possibility of waiting until 2018 could be another story. If this is the case, folks who are eager to get the latest devices from Apple may end up settling for the iPhone 7s or 7s Plus and consider the iPhone 8 once availability normalizes.
If not, folks who intend to upgrade to a new phone could opt to hold off and wait. The only problem with that is that it could be a long wait with Apple likely to experience problems fulfilling high pre-order demands.
The decision among buyers will depend on how impressive the iPhone 8 would be. So far, the new features have caused quite a stir with most curious about the redesigned flagship. The iPhone 7s or 7s Plus could have its share of interested buyers, seeing how they would be the last of the TFT-LCD clan. They could also opt to sell them once the iPhone 8 is out though that could be a costly alternative.
Click to read more
and watch the video
or