Youngsters spend at least 32 minutes a day on Instagram
Popular photo-editing platform is increasingly becoming all the rage especially among youngsters.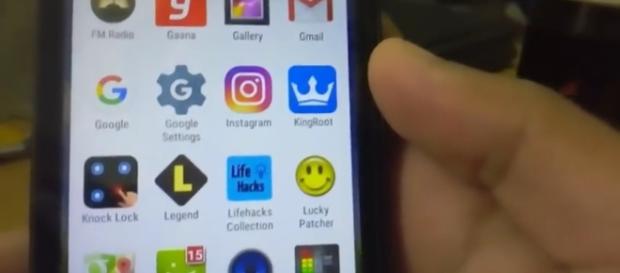 Facebook-owned Instagram has come a long way since its inception. The application has managed to garner a lot of attention, especially in the recent past. The company – through its constant updates and addition of newer features, has been successful at keeping its consumers engaged with the platform.
The product is especially favored among young people. The company recently made a statement to attest to that. According to Instagram, an average young Boy Or Girl below the age of twenty-five ends up spending at least 32 minutes a day on its platform, using or probably browsing through the application, Bloomberg reports.
That figure is a bit scary because when added up, it turns out that an average young boy or girl ends up spending roughly 192 hours in a year on Instagram – doing what? Scrolling, liking and checking out pictures shared by other Instagrammers, who spend just about the same time doing the same thing.
This surely doesn't come across as productive time use.
Reason behind the usage
The company stated that one of the main reasons why their users are still glued to Instagram, after being on the platform for months is due to the numerous new features that the platform comes equipped with. Earlier this year, Instagram allegedly copied Snapchat, by taking inspiration from their primary 'Stories' feature and embedding the same onto its photo-editing app.
It was found that after the integration of the special 'Stories' features into its app, the users were spending a whole lot more time on Instagram. Even though Instagram was severely criticized for having to openly copy Snapchat – they did make the much-needed and aimed-for profit they planned. For those who aren't aware, the Instagram's 'Stories' feature allows users to record and upload short videos of themselves or anything else that they like on the platform.
The company also recently announced that they have managed to reach the 250-million-users mark.
Snapchat is far behind
This is not such a good news for Snapchat, as most of the features that are popular on Instagram are the ones copied from them. While Instagram is evergreen and growing, Snapchat has only managed to attract and retain 166 million users. In terms of usage per day, it has been discovered that an average user spends about 30 minutes a day on Snapchat, 2 minutes less than what users spend on Instagram. This is the main reason why an increasing number of advertisement firms are giving so much importance to popular social networking websites – most of their consumers are spending time on these applications.
Click to read more
and watch the video
or