Sharp's Aquos S2 offers full-screen design at an affordable price
Sharp announced its 29th full-screen phone which can be touted as a unification of Essential's PH-1 and latest iPhone 8 renders.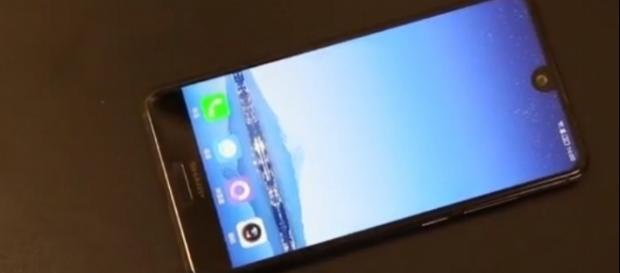 Sharp has unveiled a new smartphone — Aquos S2 that proves you don't have to shell out a lot of money to get your hands on an exceptional design.
Bezel-less smartphone
With Aquos S2, the Japanese electronics maker has jumped on the minimalist bezel bandwagon. In other words, the recently unveiled smartphones mark the end of the bezel, which basically alludes to the borders around a mobile phone's display.
More and more handset manufacturers have shrunk those borders in a bid to ensure users have extra display space for playing games and watching videos without having to carry around a bulky device. For instance, Xiaomi reduced the bezels of its Mi Mix smartphone last year.
Aside from that, Samsung and LG have touted similar design in the West. In its new report, DigitalTrends deems Sharp a pioneer of full-screen mobile phones.
What to expect?
2017 kicked off with the arrival of Samsung Galaxy S8 and the LG G6. Both flagship smartphones featured colossal 18:9 displays with least possible bezels on the top and bottom.
Then, Essential, a new startup spearheaded by co-creator of Android Andy Rubin launched its PH-1, which moved the display right to the top, close to the front-mounted camera.
DigitalTrends claims the Cupertino based tech behemoth is gearing up to adopt a similar approach with its hotly anticipated iPhone 8. The site claims Sharp could easily put these devices to shame with the Aquos S2.
Specifications and features
Aquos S2, which marks the tech giant's 29th release, has an indistinguishable appearance.
From far away, the S2's display seems to bear a striking resemblance to Essential Phone's screen, sharing almost similar front-camera notch placed at the top.
The only noticeable difference between the two is that the former is a shorter 5.5-inch panel, featuring a slightly pared down 2,040 x 1,080p resolution. As far as the more evident difference is concerned, the top corners seem to be carelessly sliced off, which is a bit of a setback.
On the bright side, you're still getting a considerable 135-percent sRGB (standard Red Green Blue) gamut along with convenient 550-nit brightness.
The Aquos S2 boasts a dramatic 87.5 percent screen-to-body ratio due to the company's own Free Form Display technology. On top of that, it is a relatively smaller phone wherein the device maker squeezes a 5.5-inch display into the form factor of a traditional 4.9-inch smartphone, which is backed by a robust 3,030 mAh battery.
Under the hood, the phone either packs Qualcomm's Snapdragon 660 with 8x Kryo 260; 2.2GHz + 1.8GHz; 14nm, or Snapdragon 630 with 8x ARM Cortex A53; 2.2GHz + 1.8GHz; 14nm based on the two price tiers you choose.
Despite not being a powerhouse, the S2 carries a couple of decent cameras. The front shooter has 8MP 1.4um sensor with f/2.0 aperture. The rear-mounted camera, on the other hand, has a 12MP sensor and an 8MP sensor, both are equipped with 1.4um pixels and jointly offer a seven-level bokeh effect.
It remains to be seen exactly when the Aquos S2 will hit the US market. For now, the basic model packed with Snapdragon 630 4GB RAM/64GB storage is up for pre-orders in China and is priced at 2,499 Yuan, which converts to about $370, and it is available in mint green, blue, white, and black.
Meanwhile, the premium model will sell for 3,499 Yuan (about $520) and will be powered by a Snapdragon 660, and pack 6GB RAM/128GB storage along with a 3D glass back; however, it is not available in the mint green option.
Click to read more
and watch the video
or