LG V30: LG's partner HitRecord showed off videos of LG V30 in action
The LG V30 is anticipated to be one of the hottest upcoming mobile devices.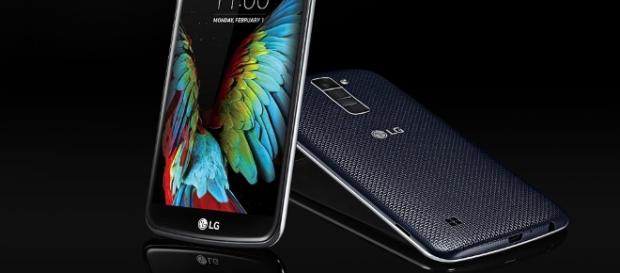 With tech fans expecting LG Electronics to announce its LG V30 Android smartphone on August 31, it appears that the tech giant's partner has already leaked the mobile device. Joseph Gordon-Levitt's online collaborative production company, HitRecord, published several videos that showcased the upcoming handset.
Although the videos have already been removed, Gizmodo took some screenshots that features the upcoming smartphone. The videos confirm that the mobile device will be a combination of the company's G6 and V20 smartphones.
Also, the videos closely resemble the LG V30's previously leaked renders.
Based on the screenshots, the mobile device seems to be available with a FullVision Display with very thin bezels, while the smartphone's back features a glossy glass body. Although the screenshots of LG V30 smartphone are blurry, the logo can still be spotted on the back of the smartphone. The videos also seem to confirm that the smartphone will not arrive with the secondary display of the company's V series.
Smartphone with a dual-camera setup
What does seem certain is that the LG V30 will feature a dual-camera setup.
In one of the videos, the smartphone's camera app seems to resemble to the ones that are found on the tech company's most current mobile devices. The video also showcased the handset's camera app that will still have the same manual controls like the LG G6.
LG fans can watch the smartphone being announced through LG Mobile's official Facebook and YouTube channel. The event will transpire in Berlin, Germany at 9 AM CET, which means 03 AM. ET (Eastern Time) in the United States.
The tech giant made it known that the LG V30 will arrive with a futuristic feature, a stunning display as well as a head-turning design. The smartphone should provide amazing audio performance, extra functionalities, and unmatched processing power.
Stunning specs of the smartphone
The upcoming smartphone is expected to be available with a 6-inch FullVision QHD+ P-OLED display (1440 x 2880 pixel resolution) with 18:9 aspect ratio. Android Authority reported that the LG V30 will be powered by Qualcomm's Snapdragon 835 processor, paired with a 4GB of RAM and a 3200mAh battery. The device is expected to arrive with different storage configurations, 32GB, 64GB, and 128GB.
In addition, the smartphone will run on Android 7.1 Nougat out of the box.
The handset will also arrive with a rear-mounted fingerprint sensor, Wi-Fi 802.11, Bluetooth 5.0, A-GPS and a USB Type-C.
Click to read more
You will watch a video to read the news
or