Sharp announced Aquos S2 with tri-bezel-less display
The smartphone will apparently be available for sale, starting 8th August.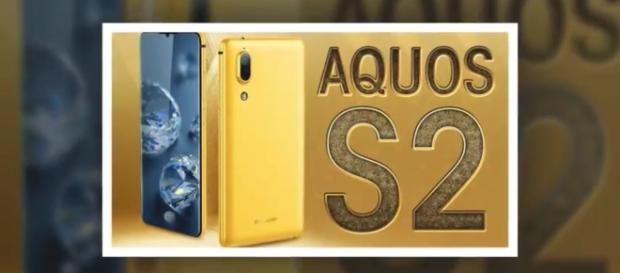 Smartphone manufacturer Sharp has taken the wraps off its latest mid-range device Aquos S2. According to the announcement made by the company, the device will be available for purchase, starting #8Th August. The firm also released an official press release, revealing all the specifications that come packed in the smartphone. It seems like the Aquos S2 device equips decent specifications, given the price tag that it comes at.
Design of the smartphone
The company claims that they specifically emphasized most of the importance on the smartphone's display this time. The Sharp Aquos S2 smartphone is the second such device from the side of the company that comes packed with a bezel-less display.
As per the information provided by the company through the press release, the Aquos S2 features 84.95 per cent screen-to-body ratio. On the specifications front, the Sharp Aquos S2 smartphone features a 5.5-inch display with a tri-bezel-less screen. Tri-bezel-less, as per what Sharp has to describe, is wherein the bottom region of the rear panel is the only portion which sports bezels. The sides and the top portion of the rear panel have a completely bezel-less look.
As can be recalled, an unnamed Sharp device had been spotted recently, carrying similar specifications in terms of display. Therefore, it is safe to assume that the prediction made at that time was next to accurate, given that the company has officially confirmed it as well. The bottom portion of the rear panel equips a home button along with a fingerprint scanner embedded right below it.
Therefore, the rumors that claimed that the upcoming Sharp smartphone will feature an under-the-display fingerprint scanner stand refuted.
Powered by Qualcomm Snapdragon 630
As far as the other specifications are concerned, the Sharp Aquos S2 is powered by the Qualcomm Snapdragon 630 system-on-chip. There are however other reports that suggest that the smartphone might be powered by the Qualcomm Snapdragon 660 chipset. The company hasn't mentioned any details regarding the same. On the storage front, the smartphone comes with an option of 4GB of RAM alongside 64GB of internal storage – wherein, users also have the option of expanding the memory via the device's microSD card-slot if they'd like. The smartphone further sports an 8-megapixel front and back shooter. The device is expected to run on the latest Android 7.1.1 Nougat operating system. The company is expected to introduce its Aquos S2 smartphone for sale in China, starting August 8th. #The Sharp