Samsung won't be launching Galaxy Note 8 on Aug 24
A recent rumor that suggested that the company would launch the Galaxy Note 8 smartphone on August 24 is false.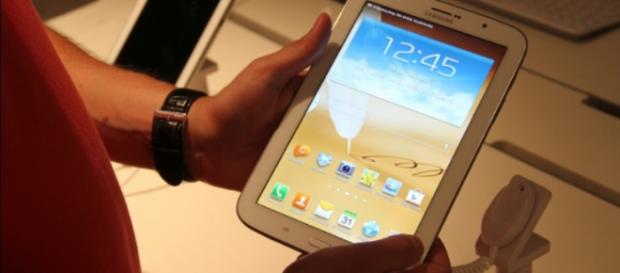 Samsung earlier this month confirmed that the company will be taking the wraps off its much-awaited Note 8 smartphone at its 'Unpacked' event on August 23. The flagship phablet is subsequently expected to be available for purchase the following month. However, there was a new rumor making the rounds, which suggested that the Samsung might put the #Galaxy Note 8 smartphone the very next day after its unveiling event, i.e. August 24. In other words, Samsung fans will be able to purchase or perhaps, pre-order their Galaxy Note 8 units beginning on 24 August. In fact, a recent Reddit post claimed that US carrier Verizon has already confirmed the news that the device will be available for purchase through their channels.
At the same time, it has been assumed that the latest speculation is nothing but a mere false rumor.
Device might come in South-Korea first
As pointed out by Tech Radar, the South-Korean technology giant has never carried out something like this before. In fact, the company prefers to introduce most of its smartphones to its home-market, South-Korea first. It is only after that, that the smartphone manufacturer moves on to releasing the device to other leading markets such as UK and US. Still – in order to carry this out as well – the smartphone manufacturer takes its own sweet time, say a week's time at the very least. The smartphone manufacturer also initiates the pre-ordering phase out as well.
Given that the company doesn't have enough time to ensure that all the required tasks are carried out with complete success, it is highly unlikely that the above-given speculation will turn out to be true.
The #Report even goes on to talk about how Samsung carried out the Galaxy Note 7 sales last year. The South-Korean technology firm unveiled the smartphone on 2 August 2016. However, the smartphone units were only available for sale later on August 19. There was a notable gap of at least two weeks between the unveiling event and the official introduction in the market for sale.
Similarity between S8 and Note 8
As far as the specifications of the upcoming Galaxy Note 8 smartphone are concerned, the device is expected to be similar to Galaxy S8 and S8 Plus in many ways. However, there will be stark differences between the two models that will ensure that they stand apart as well. For instance, the Galaxy Note 8 smartphone is expected to arrive with a larger display, a dual rear camera, a larger battery and the company's stylus S pen. #Aug 24