Google smartphone could diagnose heart disease one day
The search-giant has deepened its focus on health factor of its smartphone users.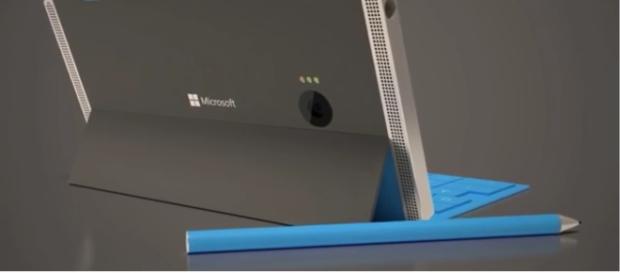 Search-giant Google is reportedly looking for different ways in order to deepen its focus on several issues of the society, such as deterioration of health. The Alphabet Inc-led company wishes to make use to technology and counter as well as subsequently scout for solutions for health-related problems amongst its users. The company also recently acquired a start-up that specializes in creating applications that primarily surround their main objective around monitoring health through the use of nothing but a smartphone.
Google has acquired a start-up
According to a report published by Tech Radar, Google only recently bought-off a Seattle-based start-up, Senosis. The company which was led by professor of computer science and electrical engineering from the University of Washington, Miss. Shwetak Patel primarily created software systems that monitored health through the use of a smartphone. The company has produced many such applications and one of them is called 'BiliCam.' Through the use of 'BiliCam,' the Seattle-based company attempted at detecting jaundice in infant babies.
Jaundice is usually detected in babies after they start showing signs of skin-color changes, and vomiting.
The application was designed in a way to ensure that it optimizes the smartphone's camera to measure the bilirubin amount that the baby consists. For those who don't know, the bilirubin is the yellow compound that is primarily to blame for causing jaundice in people. The camera would be used to examine the wavelengths of light that a person's skin absorbs. Another such app is called 'HemaApp' that as the name suggests, checks the hemoglobin level in a person. This application makes use of the camera as well, in order to detect the hemoglobin levels.
'SpiroSmart' application
The company is known to make use of many other features of a smartphone, in order to detect leading diseases in a smartphone user. For example, the company also introduced something called the 'SpiroSmart' application that simply makes use of the device's microphone in order to measure the strength of a user's breath. Google is usually known to be experimenting with different kinds of technologies. A clear proof of that is the company's Project Fi, Project Tango and Project DayDream technologies that are based on still-unexplored segments of technologies such as Augmented Reality and Virtual Reality.
The search giant is also expected to introduce the Pixel 2 and Pixel XL 2 smartphones towards the end of this year.