Apple to skip 'Rose Gold' color variant in iPhone 8
The Cupertino technology giant is believed to have decided to eliminate this color variant all together, for reasons unknown.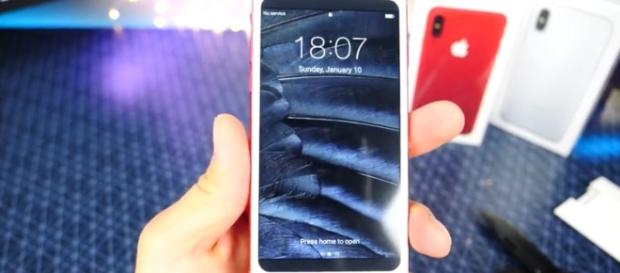 The latest report regarding the iPhone 8 suggests that Apple plans on eliminating the 'Rose Gold' color variant from its upcoming flagship device. The Cupertino technology giant is expected to introduce its 10th-anniversary smartphone in September, however, it appears like the device-manufacturer will release the smartphone in merely three primary color variants: Black, Silver, and Gold. Readers are advised to note that the above-given information has not been confirmed by the firm as yet; therefore, it remains to be seen whether this actually turns out to be true.
The above-given prediction can be sourced all the way to well-known Apple analyst of KGI Securities, Ming-Chi Kuo, who is primarily known for making relevant speculations regarding most of the Apple products, which more times than often, have even turned out to be true.
According to what Ming-Chi Kuo has to say, Apple is expected to reduce the number of colors that the upcoming iPhone 8 is going to come in. Instead of four primary color variants, the Cupertino technology giant will ultimately decide to introduce only three color variants, thereby eliminating the 'Rose Gold' color variant.
The history of Rose Gold iPhone
According to a report published by MacRumors, the company first made its 'Rose Gold' color variant debut with the launch of its iPhone 6S and the models following the aforementioned device including several variants of iPads, MacBooks. In fact, the company's 2016 flagship smartphones including iPhone 7 and 7 Plus – both carry the 'Rose Gold' color variant without fail. What is also confirmed is that Apple won't be experimenting with its devices in terms of color variants, and will essentially choose to settle with colors like Black, Silver And Gold Copper.
However, there have been many reports that have claimed that Apple might introduce a new Mirror-Finish White color variant with its iPhone 8. This news is still unconfirmed; therefore, it is best that it is taken with a grain of salt.
iPhone 8 design and specs
Apart from this, it has also been rumored that the upcoming iPhone 8 will pack an entire glass body, and will possibly be powered by the latest A11 chipset. The upcoming smartphone will obviously run on the latest iOS 11 and is further speculated to carry a dual rear camera setup, with a possible front facing 3D scanner as well. The smartphone is expected to be priced around $1,000, however the same still remains uncertain as the company hasn't made any comment themselves.