Samsung Gear S4 would be equipped with a revised user interface and waterproof
Samsung's new smartwatch would have the features of Gear Fit and Gear S3.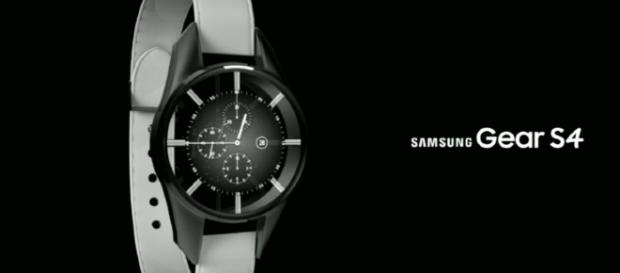 Samsung is reportedly working on a new smartwatch beast in the form of the Gear S4. The device will be available with features of a fitness band. Nonetheless, some speculations suggest the Samsung Gear S4 smartwatch would be equipped with features of both Gear Fit and Gear S3.
Since the smartwatch sales of Samsung are declining, chances are the South Korean tech giant might be consolidating its wearables portfolio. However, according to SamMobile, the tech company has revealed that the concept of the new device was taken from Gear Fit 2 and Gear S3.
The details about the Samsung Gear S4 smartwatch were revealed in an e-mail survey sent to the tech company's SmartLab Plus program members, Samsung's consumer engagement program where the tech giant seeks the comments of the customers about its forthcoming devices.
The company email noted that the upcoming wearable would provide better comfort compared to Samsung's current smartwatch lineup, which comes along with thin straps. To help customers personalize the look of the new device, the straps will be replaceable. The Gear S4 is expected to be waterproof, which gives users the choice to use the device while swimming. This feature may provide an edge to the new Gear S4 as the rival smartwatches that have a display are not waterproof, while the smartwatches that are swim-proof does not have a display.
Device's focal point
As reported by the Wearable, the focal point of the company's new device would be on fitness tracking, which includes sports coaching as well as weight and calorie management. The device will also focus on inactivity alerts, such as taking a break from driving and stay active on a plane.
The new product would remind its users to move when being inactive for too long.
Smartwatch with revised user interface
The tech titan also made it known that the wearable would arrive with a revised user interface and better widgets for things like progress towards a person's fitness goals. This could indicate that the device will also focus on quick access as well as interactive watch faces.
The new device will be smaller compared to the Gear S3. The latest wearable would also aim for maximum comfort, which will be available to individuals with smaller wrists.
Nevertheless, the tech company did not reveal the release date of its new product. Samsung did not also unveil the operating system the device will run on, nor claim if the device will be part of the Fit range or the Gear S lineup.
Click to read more
and watch the video
or