Samsung Gear S4 may not be released this year
Recent reports claim that Samsung is working on a hybrid wearable device.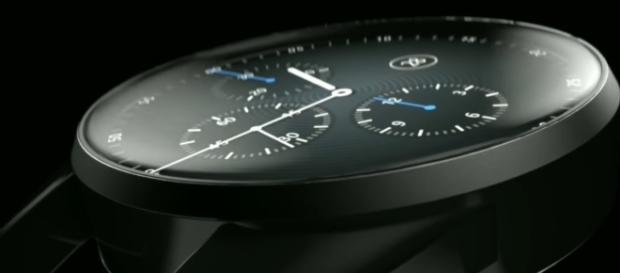 After the massive success of Samsung's Gear S3 smartwatch, fans are keeping their eyes peeled for the next-generation smartwatch. Dubbed as Samsung Gear S4, tech enthusiasts are eager to find out what the device has to offer. While it was expected that the new Samsung Gear S4 smartwatch would get a release date in the latter half of 2017, recent reports suggest otherwise.
Gear S3, Gear Fit 2 may be a hybrid device
According to a report by SamMobile, the tech giant is currently working to develop a Gear S3, Gear Fit 2 hybrid device. Reportedly, the upcoming device is expected to be a fitness tracker and not a smartwatch.
According to recent reports, Samsung had sent out a survey to its SmartLab Plus program members asking for suggestions on taglines to promote their new product, which, in all likelihood, will be a fitness tracker/ smartwatch hybrid.
In the survey email, the smartphone giant doled out details of the new product concept that combines the best features from Gear S3 and Gear Fit 2.
The new device will reportedly be some form of smartwatch, with a smaller body and thinner watch straps for maximum comfort. The email also mentioned that the new device will be water resistant, which means users can wear it even while performing swimming workouts. Reports also suggest that straps of the wearable device can be changed for a more personalized look. Some of the device's other features include activity tracking, active sports and coaching as well as weight and calorie management.
Furthermore, the new device will issue inactivity alerts that will remind users to take breaks while driving and also to stay active when on a flight.
The tech giant claims that users will be able to comfortably wear the gadget all day from work to the gym. At this point of time, it remains unclear if the wearable device will be branded under Samsung's Gear S or Gear Fit lineup or if it will roll out under a new brand name.
Don't expect Gear S4 in 2017
The question on most minds is: When will Samsung Gear S4 be released? It was previously reported that the details of the Gear S4 device would be announced at the IFA technology event, which is scheduled to kick off in Berlin in September. Considering the recent reports, it seems that the next-generation Gear S4 smartwatch might not be released anytime this year.
The tech giant is yet to announce details on the Gear S3 successor.
What are your thoughts on Samsung's new gadget? Let us know in the comments below.
Click to read more
and watch the video
or