'Real Housewives of Atlanta': NeNe Leakes in ugly encounter with fan at the airport
Don't miss our Facebook page!
Like Blasting News page on Facebook: we will keep you updated with all the latest news.
While everyone is looking forward to Samsung unveiling its Galaxy Note 8 smartphone on August 23rd, there's another device that the South-Korean technology giant has been long working on, and that is called the Galaxy S8 Active. The latter is expected to be powered by Android and will sport extremely rugged features too. The firm had announced the Galaxy S8 Active's existence sometime earlier last week. According to the company's announcement, the smartphone is going to be available exclusively via AT&T.
The company also further went on to claim that the upcoming Galaxy S8 Active will remain safeguarded against all the possible situations, including dust, water, shock and shatter. The recently-announced Galaxy S8 Active is expected to be very much like its predecessors, the smartphones – however, the smartphone might end up adopting Samsung's 'Infinity Display' technology that the firm debuted with Galaxy S8 and S8 Plus smartphones.
Price and design details
According to a report published by Tech Radar, while the smartphone is going to be similar to the smartphones in many ways, there are still other things that might not be the same between the two.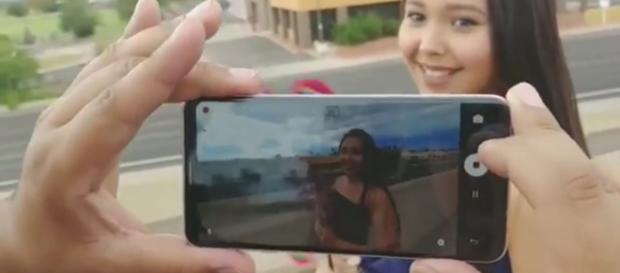 For example, The S8 Active won't be seen sporting curved edges – the ones that exist in both. The samsung galaxy S8 and S8 Plus smartphones also carry an entirely bezel-less display as well – something that won't be identically spotted on the S8 Active smartphone. In fact, the latter is going to come sporting a slightly-bezel-filled display around the bottom portion of the device. As far as the pricing details of the S8 Active smartphone is concerned, the device is rumored to come at a price of $850 – same as what the Galaxy S8 Plus smartphone is offered at.
Flagship's features and specs
As far as the specifications of the upcoming smartphone are concerned, the device will probably feature a 5.8-inch Quad-HD display with an aspect ratio of 18: 5: 9 – that is similar to what is discovered in LG's leading smartphones. There will also be a shatter-resistant display that can be found on the smartphone's display on the rear panel – making the device stand true to what the company described it as – 'rugged.' The smartphone is also expected to be powered by the Qualcomm Snapdragon 835 system-on-chip, which is also quite obvious.
The device will probably sport a fingerprint scanner on the rear panel of the smartphone – making the device capable of taking on other leading flagships.
Click to read more
and watch the video