Google Pixel 2, XL 2: A complete rumor round-up
Google earlier this year confirmed that they were working on the Pixel 2 and Pixel XL 2 smartphones.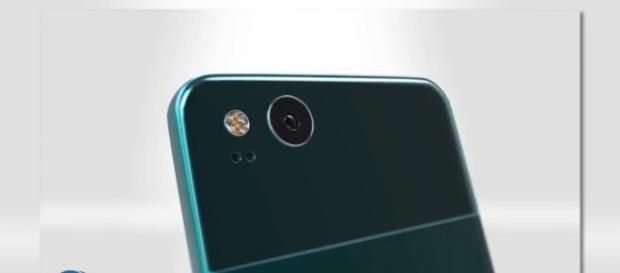 Google took the market by surprise last year when the search-giant decided to foray into the smartphone industry with the launch of its Pixel and Pixel Xl devices. The technology market, at that time, didn't know what to expect from the upcoming devices but it turns out, they did quite well – so well that the company is now working on its successors.
The Google Pixel 2 and Pixel XL 2 smartphones are expected to be introduced sometime towards the end of this year, a Google employee had confirmed. Sadly, the company hasn't made any mention of what the two smartphones are going to come along with.
Google is entering in Flagship smartphone market which is mostly dominated by Samsung and Apple.
Pixel 2 will compete with the likes of Galaxy S8 and upcoming iPhone 8 and Microsoft Surface Phone.
Pricing and availability
Google is rumored to price its upcoming Pixel 2 smartphone at a whopping $649. The Pixel XL 2 version will obviously be more expensive than the former, probably around $719. Google traditionally launches its flagship smartphones in the month of October, therefore; on the basis of that, it is safe to assume that Google will be introducing its Pixel 2 and Pixel XL 2 smartphones in October this year as well.
Display measurements and design
The upcoming Google Pixel 2 smartphone is expected to feature a 5.6-inch display with a resolution of 2,560 x 1,312 pixels and an aspect ratio of 18:9 display. The Pixel XL 2 smartphone, however, will sport a slightly larger display than the former.
Apart from this, Google's Pixel 2 is expected to be manufactured by HTC – just like they did last year.
At the same time, the Pixel XL 2 smartphone will be manufactured by LG – a new player that has been introduced this year. The company is expected to pack the traditional basic design – the kind that was seen in its predecessors with its upcoming offering as well. There is nothing fancy in terms of design that will be seen in Google's latest innovation. What is certainly known is that Google will be following Apple's footsteps and will be eliminating its headphone jack from the upcoming smartphones.
Battery and camera specifications
Google is expected to pack a 12-megapixel rear sensor along with a 7-megapixel front shooter, and a battery life of 3,000mAh. The smartphone will also be seen debuting with the latest Android O operating system. Stay tuned for more news and updates on technology.
Click to read more
and watch the video
or