Samsung Galaxy Note 8 update: Is Apple even worried about the new phone?
How concerned is Apple in the upcoming release of the all new Samsung Galaxy Note 8?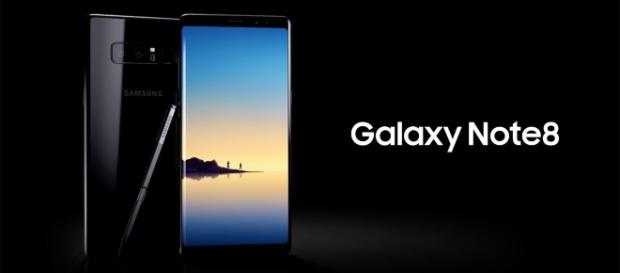 This September, Samsung will be put to the test once again as the new Galaxy Note 8 is expected to arrive in the market. After suffering a major gaffe on the Note 7, the brand is looking to gain the trust of its consumers through its latest smartphone innovation. Coming head to head with Apple's iPhone 8 next month, will Samsung's tenacity be able to shake the competitor's confidence?
According to CNET, Apple may look to the price of the new Samsung device and try to capitalize on competing with the figure. For a brand that is still picking up the pieces, the burden of exerting all efforts hinders the healthy competition of quality flagship phones.
According to analysts, a small difference in price may leave Apple winning the competition with iOS users unwilling to participate in the so called Switch.
Apple has relied upon its homegrown operating system iOS, whereas Samsung juggled between Google's Android and its own Bixby; a feature that consumers have to consider when buying the device, it affects the conventionality and simplicity of the device.
Apple's iPhone 8 vs. Samsung Galaxy Note 8
As the tech market anticipates the arrival of the iPhone 8 and Samsung Galaxy Note 8, some say the former will hit the $1,200 mark whereas the Note 8 will settle on the $960 - $999 range. For such a small price difference, the price comparison is putting the Cupertino based brand at an advantage; taking into consideration the issue of the Note 7.
CNET further reported that Samsung's two varying workloads mainly the introduction of the two OS may also affect its sales.
Detailed test of Samsung Galaxy Note 8
A test on the Galaxy Note 8 by Ray Soneira proved that it is by far the "most innovative and high-performance Smartphone display" that was ever tested in his lab. Citing, in particular, the OLED display of the Galaxy Note 8, Soneira stated: "The display on the Galaxy Note8 has not only significant improvements in the OLED display hardware but also many new and enhanced display features."
With the Note 8 having been introduced [VIDEO], the company is confident they will be able to outsell the 11 million sales record of the Note 5. Currently, pre-order of the new device has reached 15 percent of the targeted sales. Overall, Samsung expects not less than 48 million units sold for the fiscal year. Meanwhile, the upcoming iPhone 8, which is expected to arrive in September will have consumers weighing their options. Moreover, it's the quality of the phone that will likely influence consumers when choosing which one to purchase.
Click to read more
and watch the video
or