Samsung Galaxy Note 8 final specifications
Note 8 leaks: The final round of all the confirmed specification, launch date and release date.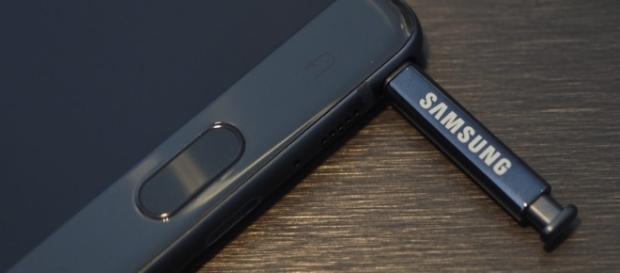 Samsung's latest handset Galaxy Note 8 will be launched on 23 August but most of its features have been leaked. The leaks confirm that this variant will be IP68 certified just like Samsung's last flagship devices S8 and S8+. The IP68 certification means that it will be dust tight and protected against strong splashes of water and can survive underwater up to 1.5 meters for 30 minutes.
It will also have 6.3 inches super AMOLED huge display which is a bit larger than S8+.
The thickness of the device would be 8.5 mm thickness and Corners are more squared off to show a mature look.
It will have a huge RAM of 6 GB and a memory of 64 GB minimum, compared to its predecessor Galaxy Note 7 which had the RAM of 4 GB.
The New device will be powered by Samsung's own EXYNOS 8895 globally but the US version will be powered by QUALCOMM's Snapdragon 835 and both chips are predicted to perform equally.
The rear camera has been upgraded to the dual lens cameras which give the wide angle picture. Both rear cameras have a 12-megapixel sensor with a primary camera having an f1.7 aperture. It will also feature a telephoto option which means you can take the photo with a single primary lens. The front camera has the 8-megapixel sensor and an f1.7 aperture and autofocus.
The display might have 4k deep pixels 3840 pixels x 2160 which equals to 8.3 megapixels, this is great for VR but the leaks suggest the same display which was used in Galaxy S8 and S8+ 1440 pixels x 2960 and also giving user the option to switch between 720p, 1080p and QHD+ just like in Galaxy S8 and S8+.
Battery power has been decreased
Samsung has decided to downgrade its battery size from 3500 mAh in its previous Note and Galaxy S8+ devices to 3300 mAh. But it will have the fast charging and USB C type port and wireless charging but the pod will not ship with the device and this new device might also come with dual speakers and AKG headphones.
Screen embedded fingerprint ruled out for Galaxy Note 8 by Samsung
The most anticipated feature before any of the leaks surfaced was the screen embedded fingerprint. But the Samsung in its official statement has denied the possibility of screen embedded fingerprint. So, Samsung might be defeated by its low-end rival VIVO whose leaked images of new handset shows the screen embedded fingerprint feature.
Note 8 will include memory expansion and dual sim options and this device is rumored to be shipped with Android Nougat 7.1.2
The confirmed colors are midnight black, maple gold, orchid gray and deep sea blue.
The big reveal will be in New York City on 23 August but most probably will hit the markets in mid-September and it is also rumored to be the most expensive handset ever.
Click to read more
and watch the video
or