Samsung Galaxy 8: More powerful than anyone could imagine
With the release of the much-awaited phone from Samsung, everybody is expecting that it will be the best to date.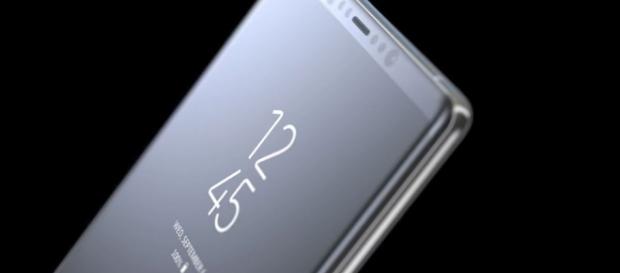 Samsung Galaxy Note 8's popularity is increasingly gaining momentum by the day. A lot of people are very much into it.
Note 7 in retrospect
It is common knowledge its predecessor, the Note 7, suffered unfortunate fate upon release last year. It was supposed to be a cutting-edge device, giving new meaning to mobility and connectivity. However, that was certainly not the case. Few weeks after its release, a lot of people filed a complaint against it. The Note 7's battery started to become menacing and problematic.
The battery's random combustion resulted in a worldwide recall.
samsung galaxy Note 7 took an even major blow that banning it on all commercial flights is a federal aviation requirement. Many refurbished Note 7s are available on sale, especially in places like India. However, even those are not allowed to be brought onboard any aircraft.
What is the connection with Note 8?
There is a huge connection. Galaxy Note 8 is a year apart from its predecessor. Samsung took a year to develop a device to redeem the reputation of Note series.
Business people and professionals are fans of the Note series from several years back. They even were excited and looked forward to the Note 7. Unfortunately, that was not the case.
With the Note 8's release looming, these same fans want nothing but the best. Something that the Note 7 should provide. The Galaxy Note 8 is the ultimate redeeming salvation.
The body
Tons of features will redefine everyone's understanding of a smartphone. It also promises to be technologically advanced that multitasking is easier and more convenient.
Another factor is a giveaway — its body. Several aesthetic features of the Galaxy Note 8 seems noticeable. More than anything else, the back part holds one of the most important feature sneak peeks.
The rear opening of the case is large enough to fit two camera lenses. Obviously, this leaked case is entirely different from the cases of previous Note series released.
The latest phone will also come in silver color. Another notable upgrade is the Infinity Display, which is one of the best features of Galaxy Note 8.
The body also houses the Note 8's 6.3-inch Super AMOLED display. The cameras give a different definition to image and video precision and quality. Of course, all thanks to its 12-megapixel rear dual cameras.
The Galaxy Note 8's S-Pen is even more updated. Supporting the functionality of Samsung's latest device is its 3,300 mAh battery. It may not be entirely stronger than the previous Note series. However, it can still last many hours in between charging.
The release date
August 23, 2017, to be specific is the launch of Note 8.
The event will be in New York City. There will be real time viewing through the official Samsung website.
Click to read more
You will watch a video to read the news
or