Rumor: Xbox One X 'Project Scorpio Edition' is on its way
Microsoft seems to be working on a special Xbox One X Project Scorpio Edition.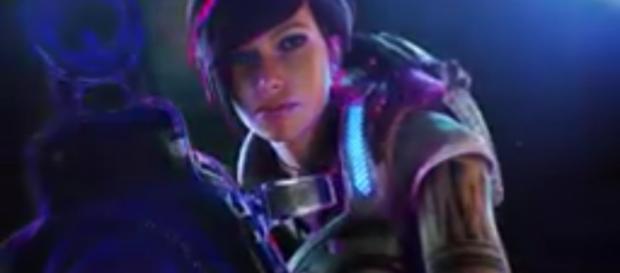 Microsoft is reportedly working towards a big surprise for Xbox One X fans. The Redmond-based company is apparently preparing a special Xbox One X "Project Scorpio" Edition, which is scheduled to arrive with the best of features. These features are expected to enhance the overall gaming experience for the users.
The features plus other details
According to a report published by The Verge, two German retail websites have posted information regarding the upcoming Xbox One X "Project Scorpio Edition." The listings posted by the two German retail websites were immediately taken down after a brief period of time. However, ardent fans were quick enough to take screenshots for future purposes regarding the device.
According to the listing posted by the two German websites, it seems like the special "Project Scorpio" is going to consist of support for 4K video-streaming. Readers are also advised to note that "Scorpio" is the original codename given to "Xbox One X" before its inception. Therefore, this has led experts to believe that while most of the features in the new version will retain its originality, there will be a few crucial changes that will make the latter stand apart.
Release date of the device
According to TechRadar, who is citing information provided by XboxDynasty.de, the Xbox One X "Project Scorpio Edition" is expected to arrive sometime towards the end of this year. However, the sale of the same will be limited by nature. The official logo of "Project Scorpio Edition" has also been revealed subsequently.
As seen in the leaked pictures, the console seems to be carrying a controller that is completely black in color.
One can even see the "Project Scorpio" sign running down the middle portion in an electric green font. As can be judged through the image, it seems like the console is built using plastic, which has a matte-finish. Microsoft recently made an announcement, where the company stated that they will be unveiling the Xbox One X at the official Gamescom 2017 press event, scheduled to be held on August 20, Sunday at 9 PM CEST.
The pre-orders for its special edition are also expected to begin from that day onwards. Unfortunately, information regarding its pricing and availability haven't surfaced online yet. Additional information is expected to surface online as the launch-date inches closer. Stay tuned for more news and updates on technology.
Click to read more
and watch the video
or