Apple's iPhone to push AR to point of ubiquity
The iPhone 8 is expected to launch in September with the best of features available.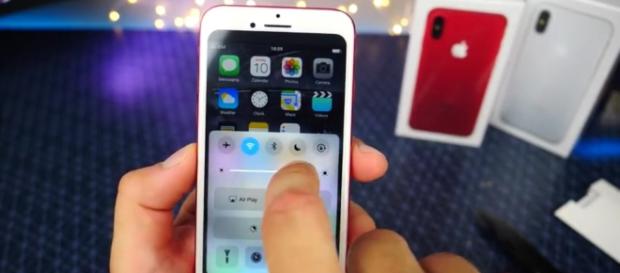 The technology – Augmented Reality (AR) – essentially achieved immense popularity after "Pokemon Go," was introduced on mobile platforms back in 2016. Social networking apps such as Snapchat were quick enough to pick up the trend and introduce features based on AR. The technology will be receiving a full-fledged push after Apple launches its 10th-anniversary iPhone 8 in September. The device is expected to carry AR-capabilities, and will bring the technology to mainstream use. The following reasons pointed out by TechRadar, support the above given statement.
Apple will be seen introducing iOS 11 software system, with which will arrive with several AR-related capabilities. As is already known, the iPhone user base is not just limited to the niche few and there are millions of users worldwide. The company is the largest smartphone seller after Samsung. Apple will, therefore, be seen as establishing the largest AR platform in the world.
AR apps already being prepared
Apple made an announcement at the WWDC, 2017 event, stating that, the AR kit of iOS 11 is already available to the developers. Given that the market is still almost a month or two away from the official roll-out of the iPhone 8 for purchase, there is plenty of time for developers to work up and create AR-related apps ready for immediate use. AR is going to make a lot of things that once seemed impossible, possible. For example, and as pointed by Apple analyst Gene Munster, users will be able to discover items in a supermarket by simply using their smartphones to scan the room.
Education to play a key role
Apple realizes the importance of education, and so they have been working towards facilitating requirements for this for a long time.
The company's efforts are visible through its actions such as the tons of content available on both iTunes and iBook that facilitate this requirement. The company is now expected to use AR and target major prospects in education as well.
iPhone 8 features are AR-friendly
The TechRadar Report suggests that the features scheduled to arrive in the iPhone 8 are designed specifically through keeping AR technology in mind. For example, the device is rumored to equip a 3D front camera scanner, which will essentially support AR in many ways too. AR will also significantly improve the photography experience with iPhone 8 too. Apple is expected to launch its iPhone 8 in September, with the shipping to begin in October or November.
Click to read more
and watch the video
or