These cases have been created on the basis of multiple concept renders of the upcoming Pixel 2 and Pixel XL 2 smartphones.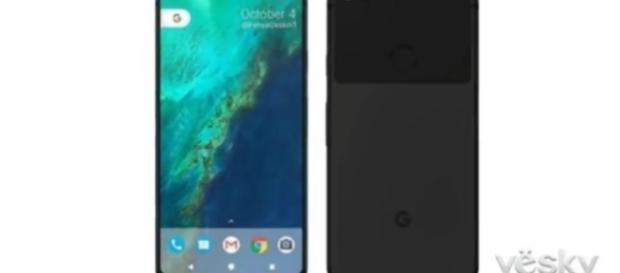 Google earlier this year confirmed that they were planning on launching the successors to last year's Pixel and Pixel Xl smartphones towards the end of this year. However, the leaks and rumors suggesting varied specifications of the smartphone have been surfacing online since way before Google even made the confirmation.
Just a month or two ahead of the official unveiling of Pixel 2 and Pixel XL 2 smartphones, it appears like Olixar – a well-known protective smartphone case manufacturer – has put cases for the former two devices out for sale. The company put a total of four Olixar-made, FlexiShield cases up for sale. The firm has offered these cases in four primary colors: Purple, Black, Blue, and Transparent.
These cases are available at a starting price of $8.99 on a pre-order basis. Users can even purchase three cases and get them at $5.99 for each case.
Olixar protective cases
Usually, when companies like Olixar make protective cases for unannounced smartphones available for sale, fans discover the primary specifications of the upcoming devices. Take for example the one launched by Olixar. On the basis of these cases, it seems like the Pixel 2 and XL 2 smartphones won't come sporting a 3.5mm headphone jack. Contrary to most of the leading speculations, Google seems to have ditched the 3.5mm headphone jack in its upcoming flagship smartphones. Apart from this, the devices will probably also come equipped with a Type-C port located on the rear end of the device.
The smartphone will also probably pack a speaker right next to it – however, it seems like it will be a basic one and not something fancy.
The fingerprint scanner is expected to come packed on the back side of the smartphone. Therefore, contrary to most leading rumors, Google won't be embedding the fingerprint scanner under the display on the front panel of its smartphones. The specifications of the smartphone remain unconfirmed.
Qualcomm Snapdragon 835-powered device
Previously, it has been suggested that the Google Pixel 2 and Pixel XL 2 smartphones are going be powered with Qualcomm's Snapdragon 835 64-bit octa-core processor and will pack 4GB or 6GB of RAM along with 64GB of internal storage. The device is also expected to run on the latest Android O software operating system update. Google might take the wraps off its 2017 flagship smartphones towards the end of this year, probably in the month of October or November. However, that remains unconfirmed.
Click to read more
and watch the video
or