Microsoft Surface Phone may come out with metallic antenna body
Mythical Microsoft mobile phone remains in the air with no official word on actually being released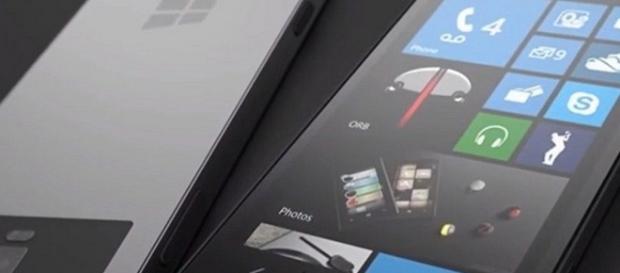 The Microsoft Surface Phone continues to be a myth though such has not stopped folks from collecting critical information on the said device. Patents are the way to go and the latest one singled out has to do with the body mold.
Spotted from the USPTO office was a patent titled "Cover of Device Acting as Antenna of the Device." This shows a metallic built handset, technically indicating that the body of the Surface Phone may eventually double as an antenna if it does come out.
Better coverage and use
The use of antennas on mobile phones will vary though detuning could occur depending on how one handles them. If the patent is any indication, such could aid users who find themselves with distorted signals when their hands come into accidental contact with the phone's antenna.
Signal strength should be better in this scenario, alleviating the need to find a suitable way to hold devices. It may not be a big feature for mobile phone owners though it does leave them with lesser worries when making calls or receiving/ sending messages.
Based on the illustration, a hinge would come in between the center of the device. This would make the antenna magnificently placed, lowering the chances of detuning. The concept would make sense though there are still other things to consider such as the service coverage of provider and dead spots which cannot be avoided.
Surface Phone debut delayed
After initially getting Surface Pro users up and jumpy, it seems that the mythical Microsoft Surface Phone may not be due out in the immediate future.
Microsoft CEO Satya Nadella did rub on the possibility of seeing a Surface device, but it seems the Redmond company may take that back and leave its current roster of Surface solutions in the limelight.
The company has been reaping dividends from the success of the Surface Pro series. Microsoft believes that the features bundled with their current solutions are far more advanced, meaning only a new technology can push them to work on a new solution aggressively.
If so, a Microsoft Surface Phone release may have been delayed as a form of leverage. Seeing one come out would overshadow the Microsoft laplets, their current mobile piece which rival brands are still trying to overcome.
This is despite a recent report by Consumer Reports claiming several Surface Pro products will render problems after two years. For Microsoft, this may not matter, for now, believing the final say will still be to the end buyers.
Click to read more
and watch the video
or