Moto Z2 Force price revealed for US market
The Moto 'Zequel' is now available for purchase on Verizon, AT&T, Sprint, T-Mobile and US Cellular.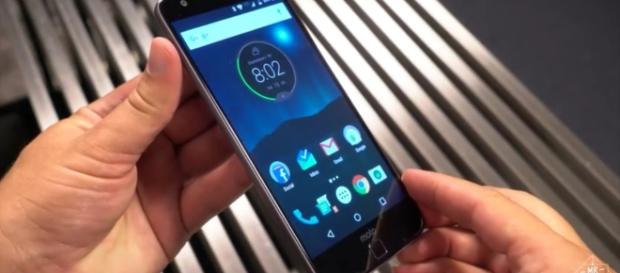 Lenovo-backed Motorola recently took the wraps off its high-end flagship smartphone, the Moto Z2 Force. However, at the time of the launch, the smartphone wasn't available for immediate purchase and the company hadn't even provided a specific date regarding this.
The smartphone came with all the top-notch specifications and was assumed to fall in the high-end smartphone category. Given that the company hadn't provided any confirmed pricing details regarding the device there wasn't much that anyone could hazard a guess at. It seems like the smartphone has finally been put on sale on leading US-based, e-commerce platforms, including Verizon, AT&T, Sprint, T-Mobile and US Cellular for a starting price of $30 per month for a two-year mobile contract via the user's choice of carrier, according to TechRadar.
Features of the smartphones
Neowin described the Moto Z2 Force as being one of the best in terms of innovations, given that the smartphone also comes along with the special shatterproof technology that according to the company, is expected to safeguard the device against any possible destruction including shock, drop or scratches.
Unfortunately, just after expert reviewers got their hands on the latest Moto Z2 Force smartphone, reports of the device easily getting scratched started surfacing online – which planted a seed of doubt in many of the interested buyers.
It was claimed that while the smartphone may be shatterproof, it certainly isn't scratch-proof. The smartphone was found to be easily scratched while carrying out daily chores – for example, the smartphone's display was reportedly experiencing hard-core scratches through simple friction with house keys.
Motorola was quick to respond to this complaint, and they went on to advise the users to make use of a good-quality scratch-guard in order to keep their smartphones protected. But test reported by SlashGear show that despite the scratch issue, it survives the drop test pretty well.
Price of the smartphone
Coming back to the report that suggests that the Moto Z2 Force is available for purchase on leading online websites – the device also comes along with an additional accessory, a projector Moto Mod that ideally costs around $299, for free. The additional accessory allows users to project whatever is flashing on their smartphone screens, on to a wall or a crease-free surface, thereby delivering a full-fledged movie-screening experience. It is among the best options for users that prefer watching Netflix at home or rather want to watch a few funny YouTube videos.
Click to read more
and watch the video
or