Microsoft Surface Pro 5 latest news - Windows 10 Hybrid 'Laplet' debuting by Q1 of 2017
Rate this title
Disappointed MacBook Pro 2016 owners urged to consider next Microsoft hybrid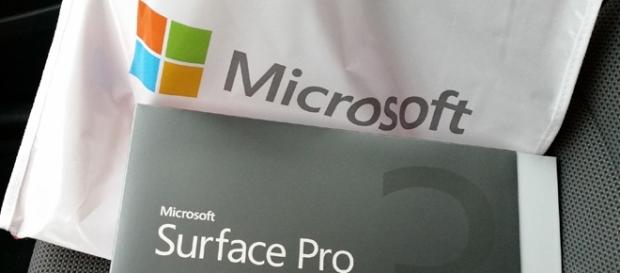 Folks planning to get a new laptop this 2017 may want to hold back a bit before making any hasty decisions. With the MacBook Pro turning out to be a disappointment, all eyes are now on the Microsoft Surface Pro 5.
The past months have seen the latest Apple laptop draw criticism. After a long wait, most were disappointed to find some underpowered specs. That includes the Cupertino company opting to use an Intel Skylake chipset and limiting RAM capacity to just 16 GB.
The energy-efficiency rant for the MacBook Pro 2016
Apple did explain that the reason for the specs was for energy-efficiency reasons. While most questioned the power, a new problem in the erratic battery life cropped up.
Consumer Reports evaluated several models and resulted returned showed inconsistent longevity.
With the MacBook Pro 2016 sputtering, most have shifted their focus on the Microsoft Surface Pro series. The Surface Studio was something but for those wanting an entirely new and powerful piece and the fifth installment should be perfect.
Windows 10 Hybrid speculated for Q1
The delay in coming for the Microsoft Surface Pro 5 could eventually turn out for the best. It is believed that the reason for the hold-up is the wait on the Intel Kaby Lake chipset. The latest SoC is what most are waiting for seeing it stands to offer more power.
There are other features to look forward to for the Windows 10 hybrid device. That includes a 'laplet' coming with an ultra-HD display, a stylus with magnetic charging and the push for Pegatron technology.
More specs are expected in the coming weeks as the release date nears.
But the best part about the Surface Pro 5 is the fact that it can be used as a laptop or a tablet. Eventual owners get that privilege courtesy of the detachable keyboard it is expected to tote.
The release date is something many are waiting on and the latest speculations claim that it will be coming out by the first quarter of 2017. That could mean the coming weeks or months, something aspiring buyers may want to wait on to get their money's worth.
Click to read more
and watch the video
or