Google Pixel 2 – Everything we know so far
Flagship might have Pixel 2 the metal body with glass back just like its first version.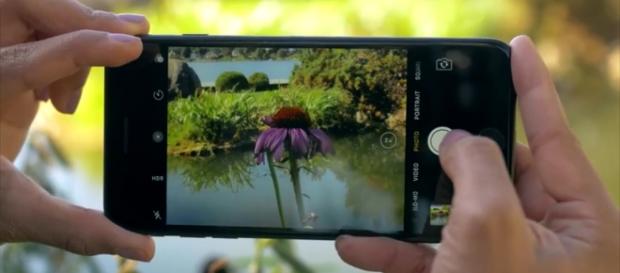 Google is trying to enter the high-end smartphone market. The company has launched the PIXEL last year. The device has failed to gain success in the market. As per reports, Google might release the Pixel 2, the newest Version of Pixel. The Flagship will compete with Samsung Galaxy S8, Apple iPhone 8 and upcoming Microsoft Surface Phone. According to Business Insider, Google has planned to release the flagship by the end of 2017 mostly by October. LG and HTC might manufacture these new Google phones just like their earlier versions made by LG and Huawei.
There will be three models
According to ValueWalk, the flagship might come up with three models They are code named as 'Walleye', 'Muskie', 'Taimen'.
Walleye will be the basic Pixel 2 model while Muskie will be the Pixel 2 XL model with 5.6 inches and 2560x1312 resolution. Taimen might be the biggest model with a 5.9-inch screen. Smartphones will have 18:9 aspect ratio which can enable wider screen. In terms of built-in quality, flagship might have Pixel 2 the metal body with glass back just like its first version. But glass part will be little less to incorporate the finger print scanner in the metal part on the rear end. Power and volume control will be placed on the same side of the phone. Squeezable sides like HTC U11 is also in the pipeline which can be used to launch Google Assistant and also to silence calls. The device might sport the waterproof design with smaller bezels than the older version.
Specs and features
According to Daily Mail, Google is planning to scrap the 3.5 mm headphone jack.
It is also rumored that Google has ordered OLED screen displays from LG. The Pixel 2 is also expected to mark dual-edge curved display. Another rumor says that 6 inch AMOLED is supplied by LG for Pixel 2 XL.The camera quality in the Pixel phone was appreciated earlier. The camera will be improved further in the upcoming device. It might feature 12 MP on the rear end and 7 MP on the front. Google is also reported to be working towards best picture quality under low light. There is no substantial news on battery. It is expected to be 2770 mAh in Pixel 2 and 3450 mAh in XL model. On the processor front, Pixel 2 is the first phone to have Snapdragon 836 processor which can provide ten percent faster performance than Snapdragon 835. The flagship could mark 4 GB RAM with 128 GB storage. The price of the device is not confirmed but the flagship might cost around $900. Stay tuned for more.
Click to read more
and watch the video
or