LG already working on V30 Plus
The V30 Plus now rumored to only be for sale in South Korea to the disappointment of many tech fans.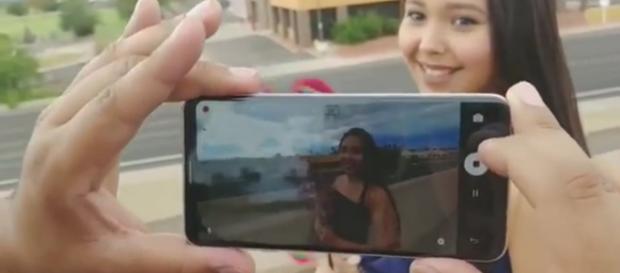 LG confirmed earlier this month that the company will be launching its V30 smartphone on August 31, right after the official IFA event concludes. The company has now made it to the headlines regarding the launch of the V30 Plus smartphone as well.
If these reports are true, then LG's upcoming V30 Plus smartphone will be taking Samsung's yet-to-be-launched Galaxy Note 8 smartphone head on. Samsung is expected to take the wraps off its Galaxy Note 8 smartphone on August 23 at the company's 'Unpacked' event. The device is going to feature high-end specifications and a hefty price-tag.
Release date of the device
LG will reportedly take the wraps off its V30 Plus alongside the V30 launch on August 31st.
The smartphone is expected to be similar to the company's V30 smartphone, with majority of its differences lying in the screen-size, battery power and camera specifications of the smartphone.
As pointed by a report published by Tech Radar, LG hasn't carried out such a move before. The smartphone manufacturer has always been the kind to introduce a singular flagship smartphone. However, the speculated move is believed to help the company diversify its offerings exponentially.
The sad and bad part of latest reports is that DeccanChronicel has reported that the LG V30 Plus smartphone might only be available for sale exclusively in South Korea. As for the specifications of the upcoming V30 Plus smartphone, the device is expected to be quite similar to the V30 device. The major differences will lie in its display size, storage capacity and probably the battery power.
Price of the flagship smartphone
Reports suggest that the Plus smartphone is going to come equipped with 128GB of internal storage. Apart from this, the smartphone will also be packed with a better-sounding audio system. The company is heavily-speculated to debut wireless charging technology with its latest innovation on August 31 as well. It is safe to assume that even the LG V30 Plus will feature this modern-day technology. It is quite obvious that the price of the V30 Plus smartphone is going to be comparatively more than the V30 device.
If reports are true then the bigger model will probably be offered at a price of $875 – that's roughly $75 more expensive than the expected price of the V30. While tech fans have been getting a bit hyped about the new V30 Plus, if these new reports are true then the price won't mean much to most those who do not live in Korea and might not be able to buy it, at least for the time-being. Stay tuned for more technology updates.
Click to read more
and watch the video
or