Lenovo kills off Vibe Pure UI in favor of Android
All the future Lenovo-branded smartphones will now be powered by Android.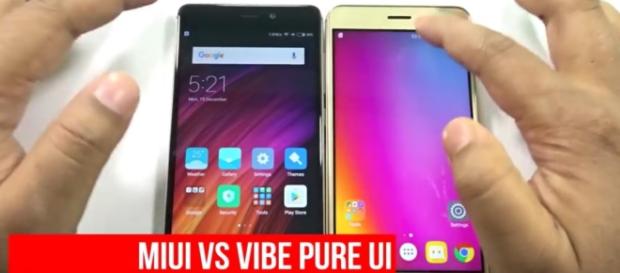 Lenovo as well as its sister company, Motorola have always visibly invested most of its focus towards delivering its consumers a kind of experience that is uninterrupted as a result of slow or complicated software operating systems. The two companies have, for a very long time, carried this objective out through the company's own Vibe Pure User Interface program.
They kept updating the Vibe Pure UI over the past months to give the users an uncluttered software experience. However, if reports are believed to be true, then the company is apparently going to be ditching its Vibe Pure UI skin. Instead, the firm's future phones will now be carrying the latest Android systems.
In fact, the upcoming K8 Note will turn out to be the company's first smartphone to come equipped with Android's latest 7.1.1 Nougat operating system, straight out-of-the-box.
What reports have to say?
Speaking to Gadgets 360, head of Lenovo's marketing team for mobile unit (India), Mr. Anuj Sharma stated that Lenovo, in the last eleven months or so, has been concentrating on what the company had in terms of software specifications. They have been in touch with their consumers on a personal level, and have realized what exactly their consumers were asking for. It seems that Android's 7.1.1 Nougat operating system was one of these things. There was a trend that Lenovo's consumers are giving into, and company decided to end its Vibe Pure UI all together. The Lenovo Vibe Pure UI, he said, will now be replaced by Google's Android in all the future smartphones coming from the company.
K8 Note will release on April 19
However, this does not necessarily mean that the consumers won't be seeing any more of the Lenovo-exclusive enhancements. The smartphone manufacturer is expected to keep adding their own versions of several features, one being the Dolby Atmos TheaterMax technology that will enhance the audio experience of a smartphone user.
Lenovo will also be seen getting involved with Android on a personal level to ensure that a qualitative experience is delivered to the customers. In other words, Lenovo smartphone users like most other smartphone users will also be among the ones waiting for the latest Android update every now and then., Lenovo is expected to introduce its K8 Note smartphone on August 19. We will then be able to see what the device is going to come along with in terms of other specifications.