iPhone 8 to have a slow-speed wireless charging
Apple to officially reveal its 10th anniversary iPhone on September 12.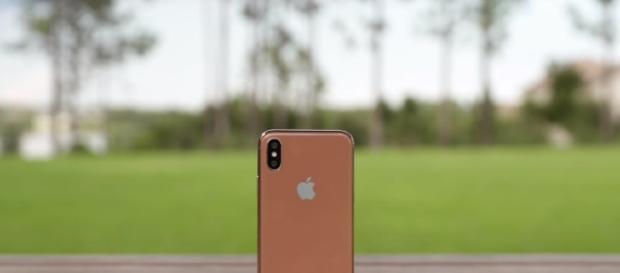 Rumors and speculations of Apple's 10th anniversary iPhone are trickling onto the web. One of iPhone 8's widely rumored key features is its wireless charging technology. The mobile device would mark the first Apple handset to support the charging system.
Nonetheless, it appears that Apple enthusiasts might be disappointed at the upcoming device. The wireless charging feature of the iPhone 8 will only support Qi Standard Power Profile instead of the Qi 1.2 Extended Power Profile, Phone Arena reported. The Qi Standard Power Profile charges handsets at 7.5W, while the Qi 1.2 Extended Power Profile charges at 15W.
Thus, Apple's latest handset would be available with a low-speed wireless charging technology.
With the Cupertino based tech titan launching the iPhone 8 with the older wireless charging technology, the handset would likely charge slower compared to its Android rivals.
Also, wireless charger manufacturers are required by the tech giant to license their smartphones in the Made for iPhone (MfI) program, 9to5 Mac reported. This could mean that any unlicensed third-party wireless charger will be incompatible with the iPhone 8.
Price of the device
However, the tech company is expected to announce the handset on September 12. The OLED iPhone is anticipated to be up for grabs in the market before September ends. The handset will have a $999 price tag.
In order to justify the iPhone 8's hefty price tag, the device will come along with an augmented reality technology.
Aside from that, the handset will arrive with an improved battery and a boosted RAM memory. The device will also have an LTE speed support of up to 450Mbps.
The iPhone 8 sports a 5.8-inch QHD display with 1242 x 2800 pixel resolution. The smartphone will boast an all-glass construction. In ensuring the handset to run as slickly as possible, the mobile device will be powered by the new Apple A11 chipset.
Smartphone with Touch ID technology
The iPhone 8 will roll out with a rear-facing Touch ID technology. The tech giant is expected to significantly improve the smartphone's rear dual-camera system. The handset will be able to snap photos in darker conditions.
Furthermore, the mobile device will be equipped with an iOS 11 operating system, an improved Siri personal assistant, P2P payments and a face-scanning technology.
The handset will also feature a proximity, front-mounted fingerprint sensor, gyro, accelerometer, compass and a barometer.
Click to read more
and watch the video
or