Leaked picture shows off 3D module for iPhone 8 camera
A new leaked picture flaunts 3D camera module housed in the upcoming iPhone 8.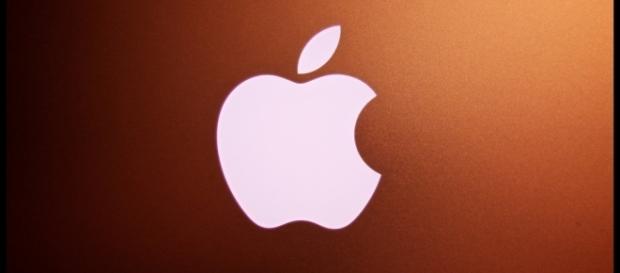 The Apple iPhone 8 is expected to be unveiled officially in September, but hardly anything about the phone has remained a mystery, following several months of rumors, speculations, and leaks. The tenth-anniversary edition of iPhones [VIDEO] is expected to sport revolutionary specs and design, never before witnessed on an Apple smartphone. However, one of the most-anticipated features of the iPhone 8 will be the presence of 3D cameras. A leak now shows the 3D camera module which the device is believed to sport on the front and the back.
What does the leak reveal?
The leak comes courtesy of SlashLeaks which shows the module that will be used by the Cupertino-based company in its impending flagship handset.
However, as this comes from an unverified source, people should take it with a grain of salt. The 3D cameras are expected to be present on both the front and rear faced snappers, but for different functionalities.
The functionality of these cameras would include augmented reality programs. This means that the rear facing camera is, for the most part, expected to come in handy for introducing 3D objects into a picture or video. iOS 11 is expected to further enhance the ability to use augmented reality features through the handset. The front facing camera is presented with a 3D sensor for a completely different reason.
The iPhone 8 is expected to ditch the Touch ID sensor for the first time since the launch of the feature on Apple's handsets, This biometric scanner would be replaced by a different one, namely the 3D facial recognition software.
This functionality requires the 3D Camera module as otherwise, the camera would perceive the user's face as a 2D object.
Previous rumors have revealed that the iPhone 8's facial recognition would be far more accurate than the similar technology housed in the Galaxy S8. In case of Samsung's device, the facial recognition and iris scanner can be tricked using a 2D picture of the owner of the handset, which would subsequently unlock the handset, even when the user was not authorized.
In a bid to ensure that its facial recognition does not suffer from these issues, Apple decided to go the extra mile and introduce 3D scanning. This system would be much tougher to fool. So, it is one of the most sought-after features among iPhone 8 fans currently.
Specs of the next-gen Apple phone
The impending handset will come with a 5.7-inch OLED display with minimal bezels and almost an edge-to-edge form factor. It will be powered by the A11 chipset and will also offer wireless charging capabilities. The handset will be fitted with dual rear facing cameras as well, similar to the iPhone 7 Plus last year.
Click to read more
and watch the video
or