iPhone 8 News: Hidden lock screen bug on iOS 11, rumored function bar
As rumors point towards Apple manufacturing a new model for their 10th-anniversary flagship smartphone, could iOS 11 bring something new to the table?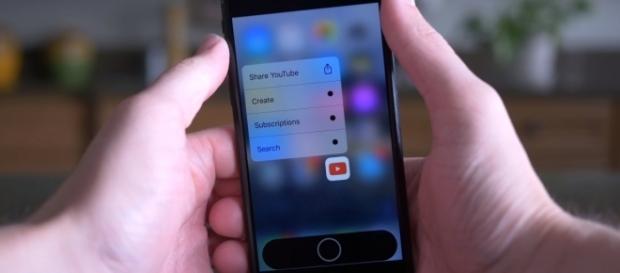 Ever since Apple increased the screen size of the iPhone, iOS seems to have lagged behind with creating new tweaks and features suited for bigger devices. As rumors point towards Apple manufacturing a new model for their 10th-anniversary flagship smartphone, could iOS 11 bring something new to the table?
iOS 11 landscape lock screen
In the past versions of iOS, there were some features that were made exclusively for the iPad and plus-sized iPhone variants. One of those exclusive features is landscape Lock Screen. But recently, reports of "non-plus" iPhone models who are currently running iOS 11 betas are now also capable of landscape lock screen.
Redditor delusionald0ctor posted several screenshots of what could be an iOS 11 bug. He also shared how this could be a great feature to have on smaller iPhones. YouTuber iupdateos confirmed that it does work on the iPhone 7 and even the iPhone SE.
iupdateos also speculated that Apple could be testing this feature for the next flagship iPhone. As past reports strongly suggest that the next iPhone would not only have a bigger screen than current models but also a different design.
There are little tidbits in the OS suggesting upcoming iPhone will have a 3x screen at 1125x2436. Hard to gauge what that will mean for devs pic.twitter.com/SK8QjOAfDt

— Steve T-S (@stroughtonsmith) July 31, 2017
In connection to the HomePod firmware update report yesterday, the next iPhone's resolution is speculated to be at 1125 x 2436.
This is also the predicted resolution that was announced by KGI analyst Ming-Chi Kuo back in February of this year. He also stated that the iPhone 8's pixel density would be increased to 521 PPI as compared to the iPhone 7's 302 PPI.
Rumored on screen function row
For the 10th Anniversary, iPhone is predicted to sport an almost bezel less display, and the home button will be placed on the side of the device. It seems to be an impending reality that Apple will soon implement an on screen function row in a future version of iOS 11. In regards to this, a Redditor posted a screenshot of what they claim to be an on-screen function row, while 3D touching the YouTube app.
Now, take this rumor with a grain of salt as the image could easily be photoshopped and the Redditor has no track record of accurate leaks. iupdateos is also skeptical about the photo, stating that screenshot "looks kinda cheesy."
Whatever the outcome of all the rumors, Toms Guide put it in a nutshell, when they wrote: "here's hoping we get a chance to see it sooner rather than later, given all the reports of shipping delays pushing the iPhone's release into the latter three months of 2017."
What are your thoughts on the recent Apple iPhone 8 rumors? Are you excited for the next iPhone design and iOS 11 refinements? Share us your thoughts in the comments section below and stay tuned for your daily dose of tech updates!
Click to read more
and watch the video
or