Nokia 8 is all set to make its entry
The newfangled Nokia phone will be packed with several innovative features.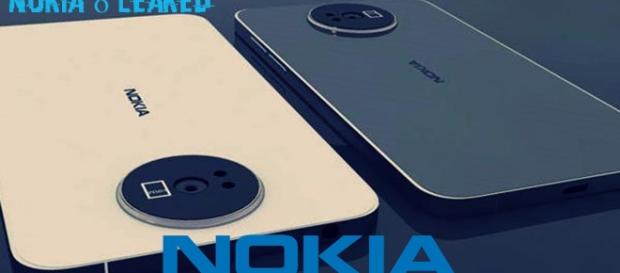 Over a year ago, Hmd Global earned the right to use the nokia brand. After months of hard work, the Finnish manufacturer is now set to surprise the cellular mobile arena with a new and impressive Nokia phone model.
The upcoming release of Nokia 8 is scheduled in London in two weeks. The launch of the mobile model will be Nokia's first entry into the high-range market ever since HMD Global purchased the brand name license. The full specifications of the upcoming model have not been revealed yet.
However, several reports that describe the model's features have already hinted a positive potential.
Nokia 8 will be the fourth device in the line-up of phones by HMD Global.
Earlier in 2017, the company also launched the Nokia 3, 5 and 6 models. Different from its three predecessors, the Nokia 8 is expected surprise the public with an impressive set of features working together to offer an exceptional device.
The model is expected to feature a 5.3-inch screen. The device's screen might be smaller than the typical 5.5 screens of other smartphones. But its quality will make a huge difference. According to reports, the Nokia 8 screen will be QHD and will have a resolution of 2560 x 1140 pixels.
The Nokia 8 model will come with a Qualcomm Snapdragon 835 processor. This is one of the most powerful processors in the mobile phone industry today. The model's internal memory will range from 64 GB to 128 GB. All these filtered features are reinforced by two cameras that will catch you if you are a lover of photography.
More colors
Finally, the latest model promises a good camera, both front, and back. HMD Global has forged a partnership with famous lens manufacturer Carl Zeiss. The new model will be equipped with 13-megapixel dual rear camera powered by resolution sensors. Selfie lovers need not worry as the model will also feature a 12-megapixel front camera. The model is expected to come in a variety of colors which includes classic black, copper and other surprising variants.
The Nokia 8 price tag
Nokia 8 will be released with an impressive set of features that will surely attract users. Reports estimate the model's price at $434.81. With an exciting set of features and a competitive price, Nokia 8 will surely up the mobile phone competition. Many are wondering how the release of Nokia 8 will affect leading brands such as Samsung and Apple. The latest Nokia model is expected be launched on August 16.
Click to read more
and watch the video
or