iPhone 8 launch date revealed in a new leak?
While iPhone fans are excited about the new iPhone's looming arrival, a new leak suggests the device might not live up to the hype.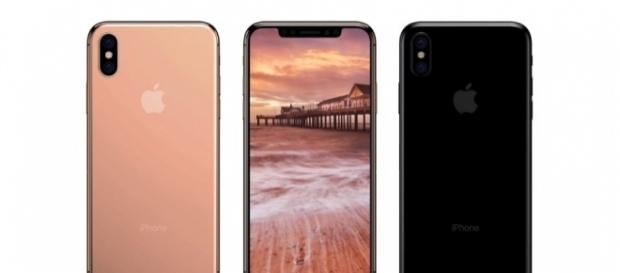 For many months, smartphone enthusiasts have been alluding to September 12 as the expected release date of the new iPhone portfolio. While a number of sources have given that appointment their stamp of approval, Apple continues to remain tight-lipped about the iPhone 8's launch date.
The new iPhone
This was initially reported by French site Mac4Ever with the backup information coming from the French telecoms networks. Just like any mobile network, they will be tidying staff roster, organizing marketing campaigns in a bid to be ready ahead of Apple's announcements. This represents pre-briefing dates and times as far as the networks are concerned. In other words, the details are already out there.
Moreover, September 12th launch aligns perfectly with Apple's traditional window of the launch events of new iPhones. Forbes' contributor Ewan Spence believes Apple will not deviate from the traditional date and the iPhone 8 will be ready for pre-order on the Friday after the launch event i.e. September 15. If this proves to be true, Spence says, the handset will hit the store shelves on the following Friday (September 22).
Aside from that, this date also gives the Cupertino-based tech behemoth an opportunity to unsettle any smartphone that gains momentum after the Berlin IFA show. It can be recalled that tech giants such as Sony and LG have emerged out of that show with considerable plaudits that eventually converted into consumer recognition.
Apple's strategy
IFA kicks off September 1 and is scheduled to run until September 6, and the tech press will be busy covering the event, and then it will be September 11 and time to take a sneak peak at Apple's event before it takes place the next day. That's a considerably small window for other handset manufacturers to become well-established.
According to Spence, the only manufacturer that can possibly interfere with Apple's PR Plans is Samsung, which is on the verge of launching its equally anticipated phablet. The recently announced Galaxy Note 8 will be up for pre-orders in several territories.
That implies the device will be subject to detailed reviews just before iPhone makes an appearance.
What could make things even worse is that the handset will be on display during IFA where tech buffs will be able to check out its strengths. Moreover, the first Note 8 could hit the store shelves the day before Apple unveils the new iPhone's portfolio.
If predictions by analysts turn out to be true, the iPhone 8 could be in short supply. If that happens, the Note 8 will be there to be purchased by consumers right away.
In terms of specifications, the Galaxy Note 8 sports an identical camera system as the new iPhone is expected to come with. Moreover, it will have a relatively bigger display than the iPhone 8 coupled with reduced bezels and Samsung's unique curved edges.
The iPhone 8 is highly unlikely to sweep smartphone enthusiasts off the feet with it packs under the hood. On top of that, we still don't know what the new iPhone will be called. Spence believes it will come bearing an iPhone Pro moniker with no number.
Click to read more
and watch the video
or