Amazon launches Amazon Cash as 'Top Up' in UK
The service is mostly similar to the US version, albeit with different retailers and deposit amounts.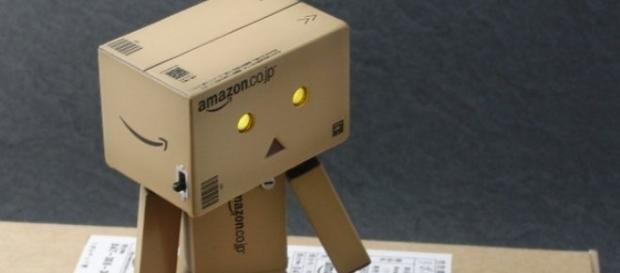 Back in April, Amazon launched a service called "Amazon Cash." Its purpose is so that people without debit cards, credit cards, or bank cards will have an easier time doing transactions with Amazon. This service has been available only for shoppers in the US, but just today it was reported that the service will also be launched in the UK, but with a different name.
According to a report by The Verge, the US service Amazon Cash will be called "Top Up" in the UK, but it's still pretty much the same service.
What is Amazon Cash and how does it work?
A very basic description of how it works is that users just need to show a barcode to participating retailers, and this will allow them to deposit money directly into their Amazon account.
Long-time Amazon users will see this as a welcome convenience. Originally, if you do not have bank cards, credit cards, or debit cards, the only way you can shop through Amazon is if you buy prepaid debit cards or gift cards. Now with Amazon Cash or Top Up, the barcode implementation will bring a more streamlined shopping experience.
It also helps that there are a variety of ways to get these barcodes. Users can just go to the Amazon Cash site to generate the barcode. It will then be available on the main Amazon website or the mobile app. The code can even be saved to the Android home screen, or the iOS Wallet for convenience. Customers can deposit any amount between $15 and $500.
As you can see, Amazon really eased up the experience, and anyone with a smartphone and an internet connection could get the barcode easily.
Customers without a smartphone need not worry, though! Once they generated the barcode via a computer, they can just print it out. They can then show this printout to a participating retailer, much in the same way as displaying it on a phone.
Differences between US and UK
One of the major differences between the service in UK and US, aside from the name, is the number of participating retailers. In the US there are already a lot of retailers offering Amazon Cash service, including Speedway, Family Fare Supermarkets, and CVS Pharmacy.
Being that Top Up is still new, it is still not named what retailers will work with the service. But it's been reported that the service will work with PayPoint, a popular British paying service.
In the UK, the amounts that can be deposited will be anything from £5 to £250.
Amazon also stated that the barcode can be constantly reused to deposit cash on one's account, so one printout in a user's wallet is enough to experience seamless shopping. There are supposed to be no service fees involved; however, deposited cash cannot be withdrawn. So once the money is in the system, it has to be used for purchase.
Click to read more
and watch the video
or