Apple's iPhone 8 to offer more in terms of design
The flagship phone is rumored to launch in September with cutting-edge specs.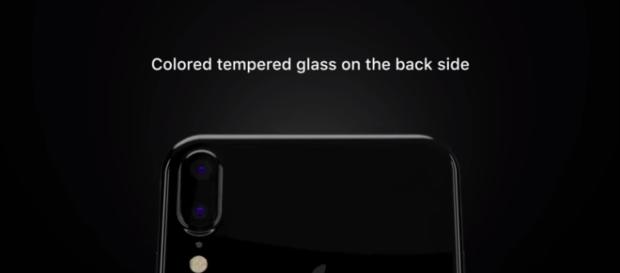 Apple's iPhone 8 is one of the most-anticipated phones of the year, and the rumors and leaks about the upcoming phone are all over the internet. While Apple confirmed a couple of days ago that the company has finally decided to launch iPhone 8 in September 2017 along with its other products, the rumors about the design of the phone have been keeping people in suspense since then. And now there have been some leaks about the design and the pricing of iPhone 8. The flagship will compete with Galaxy S8
Overall features and specs
An article on Forbes revealed some major design changes on the iPhone 8, and the upcoming phone is certainly going to seamless and exquisite.
The report states that the iPhone 8 will dawn a 5.8-inch OLED display and will also be a bit thinner -- about 4 mm on all sides. However, the top portion will be a bit thicker since it will house all of the sensors.
In terms of function and screen, the top bar will only showcase the connectivity and battery status. Other functions will be switched to the bottom area so that the users can have a much better iOS 11 experience. Since it is confirmed that Apple has ditched its home screen button, it is still unknown where the fingerprint scanner will be. But with the rumors of having an elongated power, it might be possible for the designers to experiment with something over there. In comparison to iPhone 7, iPhone 8 will too not have a 3.55 mm audio jack and lightning port will still hold the same position like its previous version. Regarding camera lenses, there is also a strong confirmation that the phone will bear a dual rear camera with new vertical alignment, and Apple might also keep its 12-megapixel rear cameras, but there is no confirmation on the same.
Most expensive iPhone ever
Well, all of these are mere speculations which will progress Furthermore with time, but the final design will be unveiled only in September when the final product will be launched. But the price of the iPhone 8 is surely going to touch the sky. It is noted that the phone will be priced at whopping $1,100 to $1,200 which is roughly Rs.70,800 to Rs.77,200). And the phone might supposedly be available in two variants- 128 GB and 256 GB. However, with all its speculation one thing is sure shot that iPhone 8 is going to be a revolutionary phone. There is still more to come regarding the features of the smartphone. Stay tuned for more tech updates and rumors.
Click to read more
and watch the video
or