iPhone 8: Analysts expect stellar reception for Apple's upcoming smartphone
Market analysts have predicted that the Apple will experience an upsurge in sales when the iPhone 8 comes out.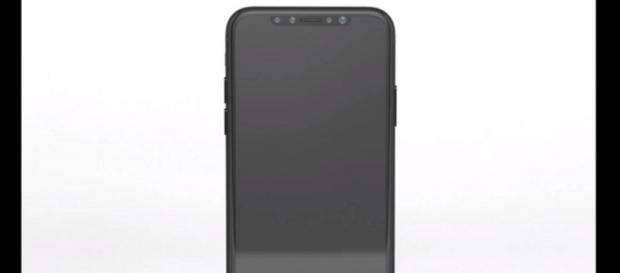 Just like every other year, consumers are excitedly waiting for Apple's new smartphone model. Business Analysts have already started to predict that the iPhone 8 will be another bestseller for the Cupertino tech giant. Prior to their declarations, it was heavily rumored that the company might delay the launch of the next iPhone's launch. It was previously speculated that problems with its Touch ID placement could result in a later release window. Other news also pointed out that its OLED screen supply chain woes would delay it even more.
Timely release date expected for the iPhone 8
Despite the aforementioned potential reasons for its supposed launch delay, Apple has confirmed that the new model will meet its expected release date.
Morgan Stanley analyst Katy Huberty said that "despite investor concerns that the OLED iPhone shipments" would push its release to November or even next year, the management "sounded confident on upcoming product launches this fall." The earlier release window is expected to generate more sales for the company for the fourth quarter.
New design will make consumers want to upgrade
Analysts also point out that even if the iPhone 8 gets a delayed release date, it will initiate a "supercycle". They are confident that the company's new design approach will make it very attractive for consumers. The public has always expected that just like before, Apple will release an "S" model before it moves on to the next significant upgrade. However, news of an upgraded design that shies away from the last few generations has generated a lot of interest.
Leaked hardware and features
So far, there has been a ton of leaked information about the new smartphone. Features like wireless charging, Touch ID integrated under the display, and others were all previously considered as rumors. Now, several new leaks from reliable sources have apparently confirmed some of these exciting upgrades.
The new bezel-less display design of the upcoming iPhone 8 was supported by a design renders taken from case makers. Just recently, a picture of a wireless charging component was shared online. This was a strongly-requested feature by most Apple fans. Meanwhile, problems with the phone's Touch ID continue to persist as rumors suggest that the company will ditch the feature.
The tech giant's stock reportedly continues to move up as the expected launch period draws closer.
Click to read more
and watch the video
or