AMD Ryzen Threadripper: The X399 Boards from ASUS, ASRock, Gigabyte, and MSI
Partner manufacturers of AMD, ASUS, ASRock, Gigabyte, and MSI recently unveiled their versions of the X399 motherboard, which supports Socket TR4.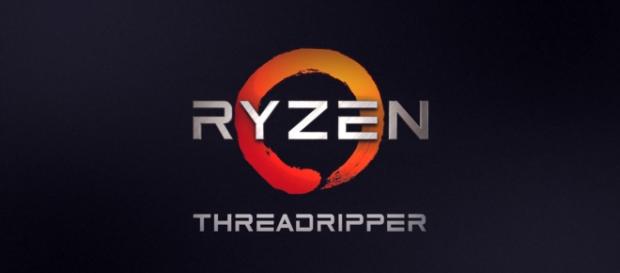 The first wave of AMD Ryzen Threadripper processors will arrive next week. And so, board partner manufacturers -- namely ASUS, Gigabyte, ASRock, and MSI -- have already begun advertising their versions of the X399 Motherboard (Socket TR4) designed specifically to support these powerful processors.
On August 10th, two of the most powerful AMD Threadripper processors will arrive on the market: the 16-core/32-thread 1950X, and the 12-core/24-thread 1920X. The third Threadripper processor, the 8-core/16-thread 1900X is scheduled for release on Aug. 31, 2017.
ASUS X399 Motherboards
Taiwanese multinational electronics company ASUS will release a total of three (3) X399 motherboards specifically designed to support AMD Ryzen Threadripper processors.
Two of these boards were designed for the maximum gaming experience, the Republic of Gaming (ROG), while the third board is based on the PRIME series.
The flagship ASUS Socket TR4 board for AMD Threadripper is the ROG X399 Zenith Extreme which will be available for $550. The next motherboard that supports hardcore gaming is the ASUS ROG Strix X399-E which is tagged at $400. The only motherboard based on the PRIME series is the ASUS Prime X399-A which is the cheapest at $350.
Speaking of ROG motherboards, ASUS integrated its latest generation of SupremeFX audio which has undergone a redesign to improve recording quality. Plus, ASUS' newest version of Sonic Studio software makes it easier to direct audio streams to different devices -- game audio to headphones, music to speakers, and video to auxiliary displays.
ROG Zenith Extreme is our 1st HEDT MB for AMD, packing advanced OC, M.2 cooling, LiveDash, 4-way & more. It's ready to rip & coming soon...💪 pic.twitter.com/1jP6QvaFnn

— ASUS ROG (@ASUS_ROG) July 27, 2017
ASRock X399 Motherboards
ASRock will release two X399 motherboards, the flagship ASRock FATAL1TY X399 Professional Gaming Motherboard ($440) and ASRock X399 Taichi Motherboard ($340). Most of the features are the same except for a few, namely: Gaming Armor, support for Creative Sound Blaster Cinema 3, and AQUANTIA 10 Gigabit LAN connector.
The standard specifications of the two ASRock X399 motherboards include the ASRock Super Alloy, IR Digital PWM, 11 Power Phase & Dr. MOS and support for DDR4 3600+(OC). It also supports up to four (4) PCIe 3.0 x16 and one (1) PCIe 2.0 x1.
Both boards support NVIDIA's 4-Way SLI and of course AMD's 4-Way CrossFireX, which supports up to eight (8) SATA3, three (3) Ultra M.2 (PCIe Gen3 x4 & SATA3) and twelve (12) USB 3.0 ports (4 Front, 8 Rear). These boards come with Intel 802.11ac WiFi, ASRock RGB LED, BIOS Flashback, and Hyper BCLK Engine III.
Gigabyte X399 Motherboard
Gigabyte's Socket TR4 is called X399 AOURS Gaming 7 motherboard which is priced at $390. This board has eight DDR4 DIMM slots for a maximum of up to 128GB RAM. The X399 AOURS Gaming 7 motherboard supports Sound BlasterX 720 which is the top-of-the-line Audio Engine Solution for 4K gaming and entertainment.
This Gigabyte X399 motherboard also supports a solid 10-Phase power delivery system and uses two sets of aluminum-based heat sinks. What's unique about this Socket TR4 motherboard is having 64x PCI-e Gen 3.0 lanes, compared to the Intel X299 platform [VIDEO] which only has 44. The motherboard also supports quad way SLI and Crossfire functionality for multi-GPU builds.
Feeling creative?
Take advantage of 64 PCIe lanes w/ @GIGABYTEUSA's new Aorus X399 Mobo & @AMD's Threadripper. https://t.co/WpSVNVZK4S pic.twitter.com/29BXM6m46P

— Newegg (@Newegg) July 31, 2017
MSI X399 Motherboard
Like Gigabyte, MSI will release just one Socket TR4 motherboard for now, the MSI X399 Gaming Pro Carbon AC. This MSI X399 motherboard fully supports all three AMD Ryzen Threadripper processors. What's interesting with this Socket TR4 board is that it supports up to eight (8) SATA ports and the integration of Audio Boost 4 which is said to be the next evolution in gaming. Among the four flagship motherboards, the MSI X399 Gaming Pro Carbon AC is the cheapest at $380.
Rock the new ultra-premium X399 platform and @AMD #RYZEN #Threadripper processors. #MSI X399 GAMING PRO CARBON AC. https://t.co/Dot5Ck76dn pic.twitter.com/w9MMBBeQWl

— MSI (@msitweets) July 28, 2017