HTC-made Google Pixel 2 to summon the Assistant with Active Edge squeeze tech
Google Pixel 2 is being manufactured by HTC and has received FCC certification. Top features include SD835 chipset, Android 8, and Active Edge tech.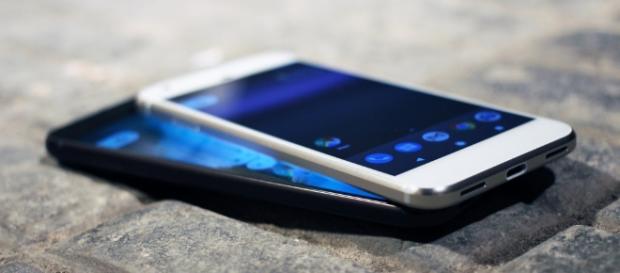 Those waiting eagerly for the Google Pixel 2 and Pixel 2 XL have good news. A recent FCC filing by HTC has confirmed that the two highly-anticipated handsets are in the works. The filing has also revealed certain details about the two handsets, of which, the squeeze factor is definitely the most impressive.
Pixel 2 to have Active Edge Technology
The upcoming Google handset has received FCC certification and based on documents found on the website, the phone will once again be manufactured by HTC and not LG, as certain rumors had pointed out in the recent past. The squeeze feature is very similar to HTC U11's Edge Sense technology.
This feature allows users to squeeze both sides of the phone to access popular apps and control certain functions. On #Google Pixel 2 mobile, this technology will be called #Active Edge. Thus, if one wants to snap a photo, a bit of a squeeze will do.
Apart from the Active Edge squeeze technology, the Google handset will allegedly come with Android 8.0.1 pre-installed. According to PhoneArena, FCC will be using the electronic version of its labeling system. As per recently leaked screenshots, the "System" setting under the "Languages, input and gestures" section shows Active Edge to be on where users can squeeze the sides to summon the Assistant. Thus, users can activate Google Assistant via the squeeze technology.
Base model may have 64GB internal storage
The navigation buttons as shown on the screenshot are exclusively for the Pixel smartphones.
Other details revealed by the leaks show 50GB native storage to be available, which is 21 percent of free native storage. This could mean that the Pixel 2 handset may have 64GB of native storage and not 32GB as is the case with Google Pixel. The processor to be used in the upcoming handset is the Qualcomm Snapdragon 835 chipset. The FCC filing documents also shows a model number GO11A.
Pixel 2 likely release date is October
This HTC-made handset recently received Wi-Fi Certification and showed up on Wi-Fi Alliance. Some believe that the Google Pixel 2 smartphone will be revealed soon now that it has been certified by the FCC. The Verge states that the smartphone will work on all top US wireless carriers. Fans may have to wait until October to get their hands on the Google handsets. Android 8 has not been released yet, but it is expected to arrive at any time for the Nexus and Pixel hardware.
The display may not be as impressive as the Pixel 2 XL, as revealed by the leaks, but both are expected to have smaller glass windows than the original handsets and a similar rear design. In order to provide top quality audio playback, HTC could be installing dual front-facing speakers. The 3.5mm headphone jack won't be present. Stay tuned on Blasting News for more updates on the Google handsets. #Google Pixel 2 XL