Xiaomi Mi Mix 2 might arrive on Sept. 12 to grab some of iPhone 8 market shares
Xiaomi could go even better with the release of its Mi Mix 2 smartphone.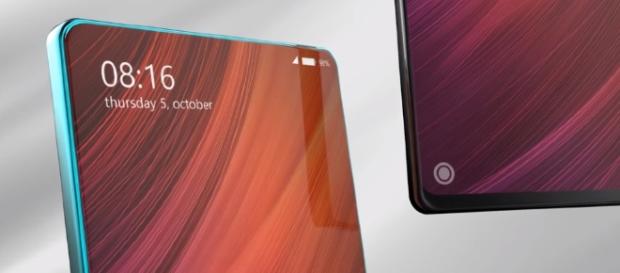 Smartphone enthusiasts spotted Xiaomi Mi MIX 2's prototype on the web last week. Now, smartphone fans might be in for another treat as new details of the upcoming Xiaomi mobile device have mounted up on the internet. A new report made it known that the tech company might roll out the handset in two models on September 12.
The My Drivers website was the first media outlet to report the release date and the two variants of the Xiaomi Mi Mix 2 Android smartphone. However, considering that the tech company rolled out the original model in October last year, the launch date of Xiaomi's new smartphone appears to be earlier than expected.
While the Chinese media outlet did not reveal the reason for the early release of the device, IB Times pointed out that the tech company might unleash its new device to get the attention of tech fans away from the iPhone 8.
Wherein, Apple seems to be preparing to announce its 10th-year anniversary iPhone in the same month.
The Chinese electronics company appears to position the release of its latest mobile device strategically. The release date of Xiaomi Mi Mix 2 will be just a few days after the IFA 2017 event, and just a few days before iPhone 8's event. However, GizBot pointed out that it may seem a bit unlikely for the Chinese company to release its latest handset this early, but the tech firm recently cut the original device's price. With Xiaomi deciding to release the smartphone that early, the handset might snatch some market share from Apple's iPhone 8.
According to Gizmo China, the Xiaomi Mi Mix 2 will go by the codename Chiron. The smartphone is expected to come along with a 6-inch Japanese International display. The JDI display of the smartphone was made available in collaboration with Hitachi, Toshiba, and Sony.
Smartphone's specs
The upcoming mobile device will be powered by Qualcomm's Snapdragon 835 system on chip (SoC) with Adreno 540 GPU. The handset is expected to be available in two models. The 6GB of RAM model will have a 3,999 Yuan price tag or approximately $599, while the 8GB of RAM model will be up for grabs at 4,999 Yuan or approximately $749.
Design of the device
In terms of the Mi Mix 2 design, the handset will boast a rear ceramic panel but will arrive with a higher screen to body ratio than its predecessor. Just like the original variant, the new smartphone will have an acoustic earphone technology.
On the connectivity front, the smartphone will be equipped with a Wi-Fi 802.11, A-GPS, USB Type-C and a rear-mounted fingerprint sensor.
The device will be available in two color options - Black and White.
Click to read more
and watch the video
or