Google Pixel 2 and Pixel 2 XL will respond when squeezed
The feature is called 'Active Edge,' which senses pressure on the side of the phone.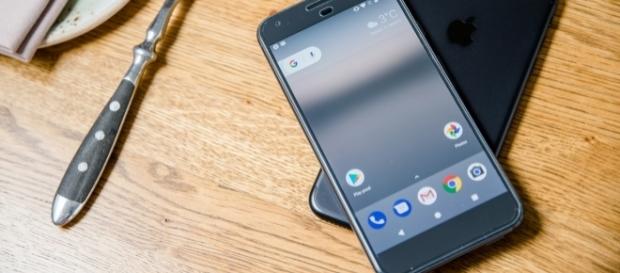 Google will be releasing a new line of PIXEL phones in the following months. Thanks to the company's FCC filing for the new phone models, we get an early look at the specifications. It seems that the phones, named Pixel 2 and Pixel 2 XL, will have quite a few surprises for us.
Made by HTC for Google
First, let's get a rogue rumor out of the way: LG will not be making any of these phones. According to The Verge, there was a rumor that the large one, Pixel 2 XL, will be manufactured by the company mentioned above. But the FCC filing confirms that this is not the case.
HTC will be handling the manufacturing of the two new phone models. Pixel and Pixel XL, first models in the Google line of phones, were also manufactured by HTC.
Both Pixel and Pixel XL were good phones in their right, so it would make sense that the company wouldn't try to risk "fixing what isn't broken" by switching manufacturers.
Hardware differences
Both will have smaller "windows" than the original Pixels, but Pixel 2 XL will have a significantly larger screen than the Pixel 2. Also, the XL variant will have a significantly slimmer screen bezel than the "normal" variant.
However, the Pixel 2 will most likely have double speakers on its front panel, so we can at least expect it has better audio output than the XL. Forget about wired headphones; both models will not have headphone jacks.
The differences are likely to stop there. It seems that HTC and Google decided that they both Pixel 2 and XL will have the same features, software-wise.
The niftiest feature worth talking about is "Active Edge." Basically, the phones employ sensors so that it can detect whether users put pressure on the sides. In other words, the phone will respond when you squeeze it.
Whatever the phone's responses or functions are when users squeeze them will be customizable to an extent. The built-in Active Edge function will activate the Google Assistant by default. This can be changed in the settings, or the user can turn off Active Edge completely if they dislike the feature.
Running on Android 8.0.1
Android 8.0 hasn't even been released yet, but it was specified in the FCC filing that phones would be running on Android 8.0.1. Anyway, this development leads us to expect that Android 8.0 will be rolling out to Nexus and Pixel devices soon.
Like previous Google phones, Pixel and Pixel 2 XL will work with all major carriers in the US. They will also be capable of enhanced data performance, thanks to their built-in LTE 12 band.
Click to read more
and watch the video
or