Google Pixel 2 rumored to release in October 2017
Smartphone series to eliminate the 3.5 mm headphone jack as per reports.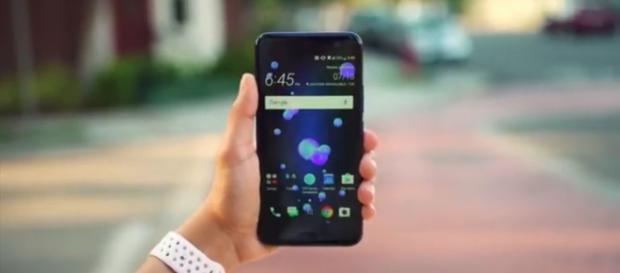 Rumor mills are buzzing about the latest handsets coming from Google, Google Pixel 2. After the immense success of Google's Nexus range, Google stepped up with Google Pixel and Pixel XL in October 2016. Now, we hear that Google is all set to launch yet another or perhaps two in the line of Pixels.
There might not be three models
Initially, it was maintained that Google might come up with three models in the Pixel series, codenamed as Walleye, Muskie and Taimen. Out of these variants, Walleye was said to be the smaller of the three, Muskie was to be in the line of Pixel Xl and Taimen was to be a more advanced handset. But according to the latest reports coming from Android Police, Google has canceled out on Muskie.
The device might launch in October
Reports on TechRadar suggest that the Google Pixel 2 will likely be launched around October 2017. And though these reports have been affirmed by Rick Osterloh, Google's senior vice president of hardware, he mentions no particular date for the launch. As per these rumors, Google will be dropping the 3.5mm Headphone Jack and instead of the thin bezels, as was expected, one can expect the big bezels, which will ruin the look of these handsets.
Pixel 2 might fall in the expensive range. It will have a 5.6 inches curved screen with 18:9 display and 2,560 x 1,312 resolution, AMOLED display supplied by LG. The phone will have an always-on function alongside customizable "vivid color mode" to help the users view time and date as and when required.
The phone will endorse fingerprint scanner which will be rear-facing.
It will be a waterproof smart phone. As reported by TechRadar, a senior editor at 9to5Google has confirmed that the phone will be "dunkable." The revolutionary move by Google to eliminate 3.5 mm headphone jack will be incorporated to make the phone look much thinner. Instead of the 3.5 mm headphone jack, the new design will sport front-facing stereo speakers. Improvements in camera and battery are mere guesswork. But it is said that Google Pixel 2 will endorse a 7 mp front-facing camera and 12 mp rear-facing camera with over 4k video support. As for the battery, it is said to be 2,770mAh.
Going by the reports, Google Pixel 2 will have Snapdragon 836 chipset. By doing so it will become the first phone to have used it. Snapdragon 836 chipset gives a 10% enhancement in the smartphone's performance. Considering that Pixel was the first smart phone to incorporate Snapdragon 821, these claims seem believable. Adding to these features is 4GB Ram and 128 GB internal storage space. To add a dimension to the design element of Pixel XL 2, Google has concluded to include a metal and glass body and minimal bezels, as per the reports by Android Authority.
Click to read more
and watch the video
or