Google to acquire Snapchat for $30 billion
The search-giant is reportedly willing to offer $30 billion to buy off Snap Inc.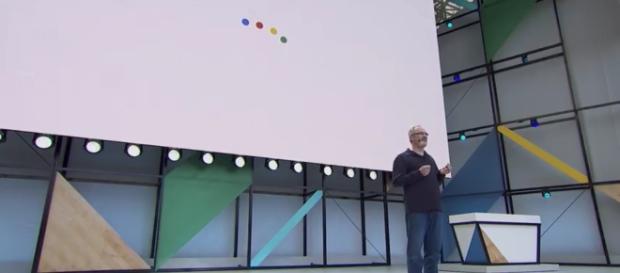 There are many reports in the recent past that have been suggesting that search-giant Google is apparently willing to buy off Snapchat or rather, SNAP Inc. for a whopping $30 billion. The Sundar Pichai-led company has been very keen on acquiring Snapchat since 2015. As can be recalled, Google also made the offer to purchase Snapchat back in 2015 wherein they reportedly offered $26 billion. After those reports emerged online, the matter didn't gain much momentum as either of the two firms was willing to comment on it. Google apparently struck up the same deal in the following year as well, however; no development regarding the matter took place. Therefore, the matter was brushed off yet again.
The firm is reportedly very serious this year and wants to convince the Snapchat owner to sell the application off to them for a hefty $30 billion deal.
Is Google buying Snapchat?
Readers are advised to note that none of the above-given information has been confirmed by any of the representatives of either of the companies as of yet. However, it does remain clear that Snapchat has no interest whatsoever in having to be owned by Google till date. At the same time, Google is also offering way more than what Snapchat is actually worth. If reports are believed to be true then Snapchat's current valuation stands at around $20 from its Series F Funding that was released back in May 2016.
Experts believe that it wouldn't come across as a surprise if Snapchat is ultimately sold off to Google because of obvious reasons.
Among the many obvious reasons is this one: Snapchat is losing to Facebook-owned Instagram as well as Facebook itself. Therefore, in order to save the dying the company from declining Furthermore, it is essential that the project is handed over to someone who may have the potential of taking such a tough competition on with ease.
A staggering amount of $30 billion
The Alphabet-owned Google is among the top-earning technology giants at the moment. It is in the hold of many of the leading products that are used by millions of consumers all across the globe. Therefore, it is believed that the company holds the potential of reviving and also retaining the glory that the application held in its initial stages.
However, it remains upon Snapchat to make a quick decision regarding the same, and conclude on whether they are willing to be sold off at a whopping $30 billion. Stay tuned for more.
Click to read more
and watch the video
or