FCC listing of Galaxy Note 8 shows 4 variants of the phablet
The FCC listing for the impending device revealed four variants for the phablet.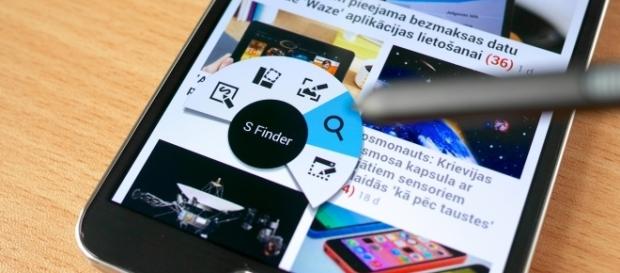 After launching the Galaxy S8 and S8+ flagship handsets, Samsung is preparing to unveil one more flagship handset this fall. Tech enthusiasts and Samsung fans are eagerly awaiting the launch and subsequent release of the Note 8 Phablet. Finally, after much wait and anticipation, the device has been spotted at the FCC and has received the green signal.
Note 8 receives FCC approval
While the upcoming phablet has received the approval from the federal agency, not much could be known about the Galaxy Note 8 from the filing. In fact, the most interesting information was hidden due to a confidentiality request from Samsung. However, the information that has not been hidden give off much more than expected.
According to the FCC filing the apparently Samsung has developed four different variants of the Note 8 phablet. The filing states that one iteration of the phablet will get the global launch and will be shipped off to international markets. The global edition will be powered by an Exynos 8895 SoC.
Furthermore, two editions of the device have been developed specifically for the United States. These variants will be housing Qualcomm's latest offering the Snapdragon 835 processor. The last Note 8 model will be a display-only variant with no wireless capabilities whatsoever. The four variants strategy shows that Samsung is taking on to the same approach it applied for the launch of the Galaxy S8 in the United States.
Avoiding the confusion of developing different variants for different U.S.-based carriers, the South Korean OEM has in place come up with just two variants of the Note 8 for the country.
One variant that will function efficiently on all carriers and another factory unlocked model. Interestingly, the model that has been made for the U.S. carrier is the only handset amongst the bunch to have been manufactured in Korea. The other three variants will be assembled and manufactured at the Samsung's Vietnam-based factory instead.
Rumored specs and features
While the FCC filing does not let out much, numerous rumors and leaks have given us a fair idea as to what to expect from the device. The only feature that has been confirmed by Samsung is the chipset that will be powering the handset. Samsung has confirmed that the phablet will be coming with a Snapdragon 835 chipset. Rumors are abuzz that the device will be the first Samsung smartphone to come with dual camera setup. Speculations are rife that the phablet may also sport the edge-to-edge Infinity Display along with an upgraded S Pen.