Firmware codes derived from the Apple HomePod may have revealed some information of the impending iPhone 8.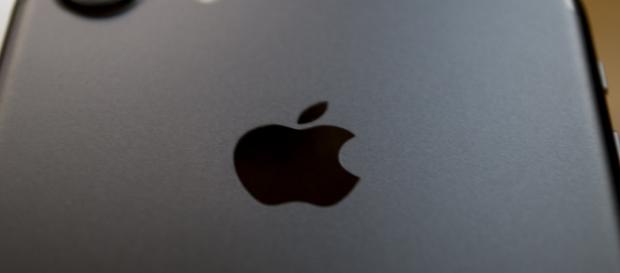 Apple's flagship device is expected to be revealed in September as the Cupertino-based company always targets that month to launch its iPhones. However, the impending iPhone 8 is one of the most-awaited handsets of the year, mainly due to the revolutionary design and specs which Apple is rumored to have housed in the device. Being the tenth anniversary edition of the iPhones, the company has made the device feature heavy to compete better with rivals like Samsung. However, a leak has now revealed that Apple may have accidentally leaked the impending handset through the firmware codes of the Apple HomePod smart speaker.
HomePod code reveals details about iPhone 8
The latest report regarding the iPhone 8 comes from Slash Leaks, where one user posted a section of the codes from HomePod's firmware, along with a basic design schematic of the impending flagship handset.
Earlier rumors had stated that the iPhone 8 will ditch Touch ID sensor and instead go for the brand new 3D facial recognition security feature. The leaked firmware code seems to confirm this fact. The firmware code show support for an infrared face unlock functionality as a part of the BiometricKit.
This feature is similar to the technology housed in Samsung Galaxy devices and Microsoft Lumia devices, which also works in low light environments. Whether the Touch ID is completely ditched or is relocated to a different spot is unknown at the time. It seems quite likely that the facial recognition technology will be debuted with the iPhone 8.
The design schematic just goes to reveal that the iPhone 8 will likely have almost no bezel space, as has been speculated for a while now. The only visible bezels will most likely be on the small cutout that is placed on the top part of the display.
This cutout will possibly house the front facing camera, along with facial recognition, and iris scanning sensors.
Apart from that, the device does not reveal the presence of any other bezels. The top cutout also leaves just enough space on the sides of it to display important notifications, such as cellular network strength, battery charge remaining and more. These revelations from Apple's HomePod almost confirm the design and certain features of the impending handset.
Other expected specs of the iPhone 8
The iPhone 8 is expected to boast a 5.7-inch OLED display, for the first time ever. Along with the almost bezel less design, the new phone will also be equipped with the dual rear camera setup on the back and will be the first iPhone to do so. The handset will be powered by the all new A11 chipsets from Apple.
Click to read more
and watch the video
or