BLU Phones are back after Amazon suspension over spyware concerns
Amazon has relisted the smartphones after a 'false alarm' over security issues.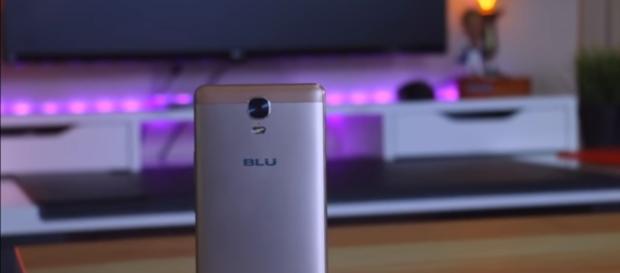 Smartphone manufacturer Blu, otherwise known as Bold Like Us, has a reputation for selling some of the cheapest Android phones. Despite the affordability, BLU phones manage to provide users a decent experience with no major compromise on functionality.
However, most recent reports might have to defer after issues on privacy and security prompted Amazon.com to suspend the sales of BLU devices. The company was accused of selling a number of their phones with spyware placed into the system kernel.
This prompted online retail giant Amazon to pull out these products from their site. After days of deliberation, BLU handsets are now back on the listing.
Collecting user data
In November, The New York Times reported that some smartphone models of the BLU R1 HD are carrying software from Chinese app maker Shanghai Adups Technology.
The third-party software is suspected to be collecting user data by secretly tracking people's locations, listing call logs, and monitoring message content. Further reports say that this information is being sent to China.
According to Shanghai Adups Technology, these privacy issues have been resolved since last year and are no longer existent. Further, BLU argues that the software in question is not spyware because they take customer privacy and security very seriously. In fact, the software has been updated to eliminate the potential privacy issues. The Florida-based company continued to press that there have been no privacy breaches with any of its devices.
A false alarm?
The suspension came after the security firm who had originally exposed the privacy issue reported that the tracking features were still in place on select BLU phones.
After a few days, Amazon suspended the sales and emphasized relisting until a potential security issue reaches a resolution.
On Friday, BLU Products posted on Twitter that its gadgets are now available on Amazon. The link to the search results page was even included with the keywords "blu phones." According to the tweet, the latest incident was a "False Alarm," and that any data collection is a standard for OTA functionality. OTA stands for over-the-air programming, which is used to send software updates to phones. On BLU's end, they said that individual user security and privacy is not affected.
Amazon confirmed the news on Saturday and also made a few comments regarding the issue. According to a spokesperson, they may temporarily make a product unavailable for purchase should they deem a potential impact on their customers' experience. The company also established proper communications with the manufacturer, BLU products, and has now resumed selling their devices on the Amazon site.
Click to read more
and watch the video
or