Apple Watch Series 3 with two models might launch alongside iPhone 8 next month
The Series 3 is expected to have a longer battery life and new watch band options.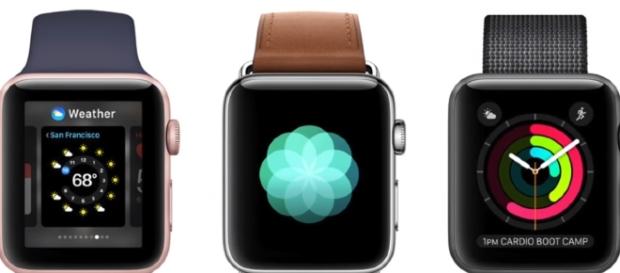 Apple is expected to unveil the two models of its new Apple Watch Series 3 later this fall. KGI Securities analyst, Ming-Chi Kuo, made it known that Apple's latest smartwatch will be available in two variants - LTE and non-LTE.
According to 9To5 Mac, Apple Watch Series 3's new piece of information was first brought up by Ming-Chi Kuo. The analyst anticipated that while the new smartwatch would have the same design as its predecessors, it will have LTE and non-LTE variants.
However, the strategy of the Cupertino based tech titan for the new device would be the same as its iPads, where the tablet computers are up for grabs in Wi-Fi and Cellular+Wi-Fi variants.
Smartwatch with LTE connectivity
Kuo's latest prediction for the Apple Watch Series 3 arrived just over a week after a report by Bloomberg claimed that the device would arrive with LTE Intel modems. Although the smartwatch has been long-rumored to feature Independent LTE connectivity, this is the first time that the ultimate iPhone accessory has ever been mentioned to have a non-LTE model. The KGI Securities analyst also claimed that the new device would only support LTE and not 3G connections. This might limit the device's availability for the reason that there are still plenty of markets around the world without LTE.
According to CNBC, LTE support will untether Apple's new device from the iPhone. Current variants of the smartwatch require an iPhone to process Siri voice requests, updating weather forecasts as well as sending and receiving texts.
Apple Watch Series 3 with LTE cellular connection would free the device from relying on Apple's iPhone. The new wearable could also be a cellular handset that allows its users to make and receive calls.
Device for fitness activities
Using LTE for wireless data would make sense for the reason that it lets the device function independently. This technology appears to be a perfect match for fitness activities, such as gym workouts and running, where a person can stream music without carrying their iPhone.
In terms of shipments, Kuo anticipated that the tech company will be able to roll out the between 17.5 to 18 million units before the end of 2017 and eight r nine million of those units might be the new units. The KGI Securities analyst also claimed that around 35 to 40 percent of the shipments will be for the device's LTE variant. Rumor has it that the smartwatch might be announced alongside the iPhone 8 this September.
Click to read more
and watch the video
or