Sony XZ 2: Here's what can be expected
Sony is expected to introduce a couple of its smartphones at the IFA event scheduled to be held in Berlin later this month.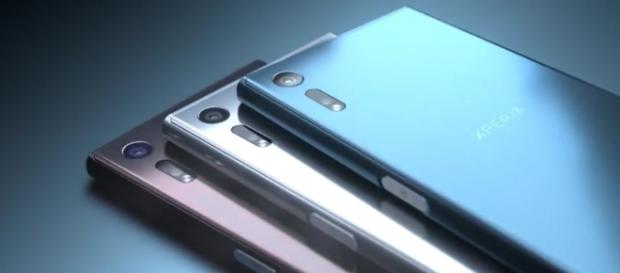 The technology market is in the process of bracing itself, as major smartphone brands including Apple, Samsung and Nokia are preparing for the launch of their respective flagship devices. #Sony is also among the leading device-manufacturers, who is expected to take to the official #Ifa platform to introduce its flagship smartphone, Sony XZ 2. Not much is known about the upcoming smartphone from the side of Sony as of yet, however; thanks to the leaks, the fans do have a vague idea of what can be expected from the same. What is known till now is that the upcoming smartphone will be called, 'Sony XZ1,' and will carry all the top-notch specifications on-going in the market.
Price of the smartphone
According to a report published by TechRadar, the upcoming Sony smartphone is going to be introduced sometime towards the end of this month and will be available at a starting price of $699.99. A recent leak regarding the smartphone suggested that the device might come with a rear-facing camera located in an unusual position. Moreover, the smartphone is also expected to feature a 5.5-inch display with 1,440 x 2,560 pixels resolution. On the storage front, the device might offer 4GB of RAM alongside 64GB of internal storage. The processing unit that is scheduled to come in the device, is of huge debate in the recent past.
Powered by the Qualcomm Snapdragon 835
While there are many publications that claim that the smartphone might be powered by the #Qualcomm Snapdragon 835 system-on-chip, there are yet others that claim that the smartphone might feature the Qualcomm Snapdragon 653 chipset.
Recently, a report published by The Digit suggested that the smartphone might be the first among the many to come running on the latest Android O update out-of-the-box. This seems highly possible as the search-giant Google is expected to officially roll out its Android O update sometime this month. However, since Google usually prefers to debut its OS update with its own smartphones first, it remains to be seen whether that tradition will change this year.
Sony might opt to choose a QHD display for its upcoming flagship. Major smartphone brands are consistently opting for technologies that can support 4K-video content streaming. Moreover, experiences of the Virtual Reality and Augmented Reality are increasingly becoming mainstream, Sony might end up choosing a technology that supports the same. As for the fingerprint sensor, Sony is expected to integrate its device with a fingerprint scanner on the backside of the smartphone. Sony is also expected to take a whole new approach when it comes to the design of the device.